Shine 2018: Karina Fagras
Karina Fagras is currently exhibiting at Shine 2018, our annual showcase for up-and-coming talent. She spoke to us this week about her special interest in interchangeable signet rings, and co-founding bespoke jewellery company Blush & Bashful - a dream she overcame chronic kidney disease to realise.
Why did you decide to become a jeweller?
I fell in love with jewellery at a very young age, spending hours exploring my mother's jewellery boxes. It felt like I had discovered a treasure trove. I became a designer to hopefully give that same feeling to those who wear my designs.
How did you develop the idea for detachable signets? What inspires the different designs?
The idea for the interchangeable signets came about when I noticed a ring a friend was wearing. It featured a swivelling signet, and I thought it would be nice to be able to change the signet to match your mood or outfit.
The different designs are inspired by antique jewellery, modern art, symbolism, and the Great British countryside.
 
What is the story behind the brand's name?
I've always liked how the words 'Blush & Bashful' flow, it is a line in the 80's film Steel Magnolias. The film features a mother who donates a kidney to her daughter, which is something I went through when my mother donated to me in 2014.
Why do you think jewellery is so integral to personal style?
I think it is a really easy way for people to express themselves, from both an aesthetic and emotional perspective.  A piece of jewellery can elevate an outfit, make a statement, and add a touch of sparkle. More importantly, it usually holds some personal significance to the wearer - whether that is a reminder of a loved one, or a specific event in their life - it can act as a talisman, providing comfort and strength.
Who is your collection for?
People who enjoy using jewellery to express a bit of their personality, and anyone who values quality and design.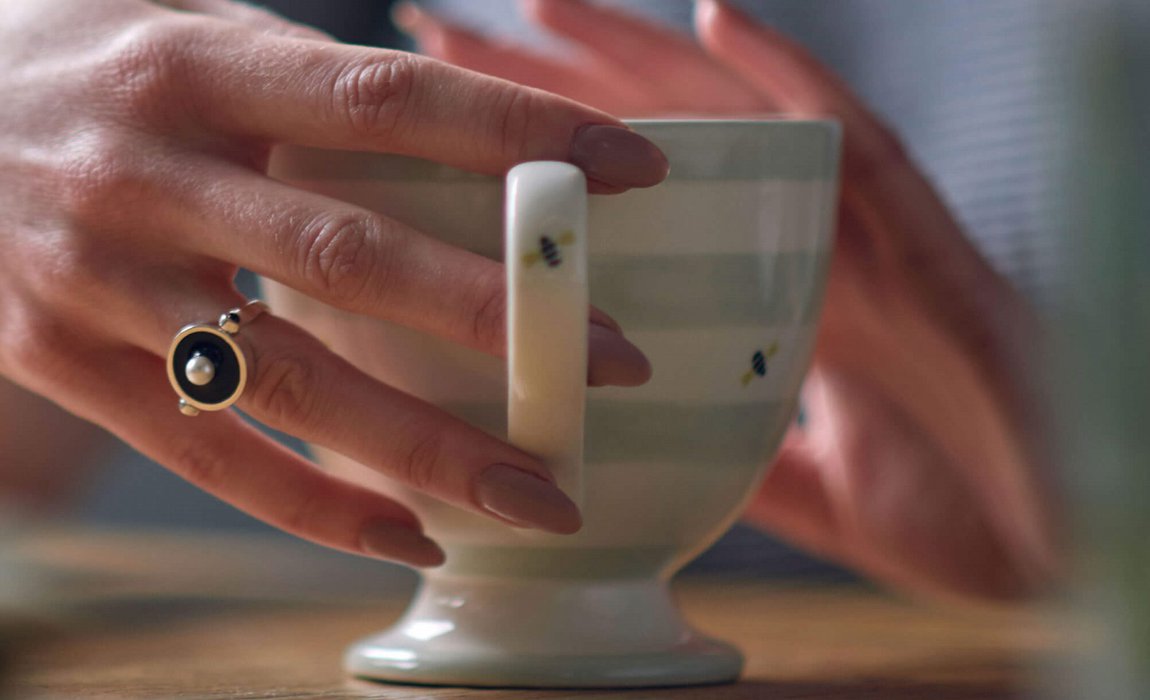 How did you feel when you were selected to exhibit for Shine 2018? What are you hoping to gain from this experience?
I was thrilled to be selected, it was a massive confidence boost to have recognition from such a prestigious organisation.
What are your business goals for the next year?
We're launching a bracelet and necklace setting for the signets, and hope this will increase the market for our designs.  We're going to focus on gaining new stockists, as well as increasing our online activity.