How Travel Can be a Career Catalyst - An Interview with Silversmith Cóilín Ó Dubhghaill
To celebrate the launch of the Goldsmiths' Centre's new Career Catalyst Grant, we spoke to Cóilín Ó Dubhghaill, an Irish silversmith and academic whose career spans both decades and continents. Cóilín's decision to pursue post-graduate study in Tokyo in 1998 proved instrumental in his development and success as a maker, illustrating the value of ambitious and inspiring learning experiences – the kind that we hope to offer through our exciting new grants.
Why did you decide to study internationally?
After I graduated from the Jewellery and Silversmithing programme at Edinburgh College of Art, I worked for two years in design and production for industry, and also set up my own workshop in Ireland. I thought about going back for more study experience and started searching for interesting Masters programmes. I had studied abroad for a semester at Maine College of Art with Tim McCreight during my undergraduate degree, so I was interested in the possibility of studying abroad again.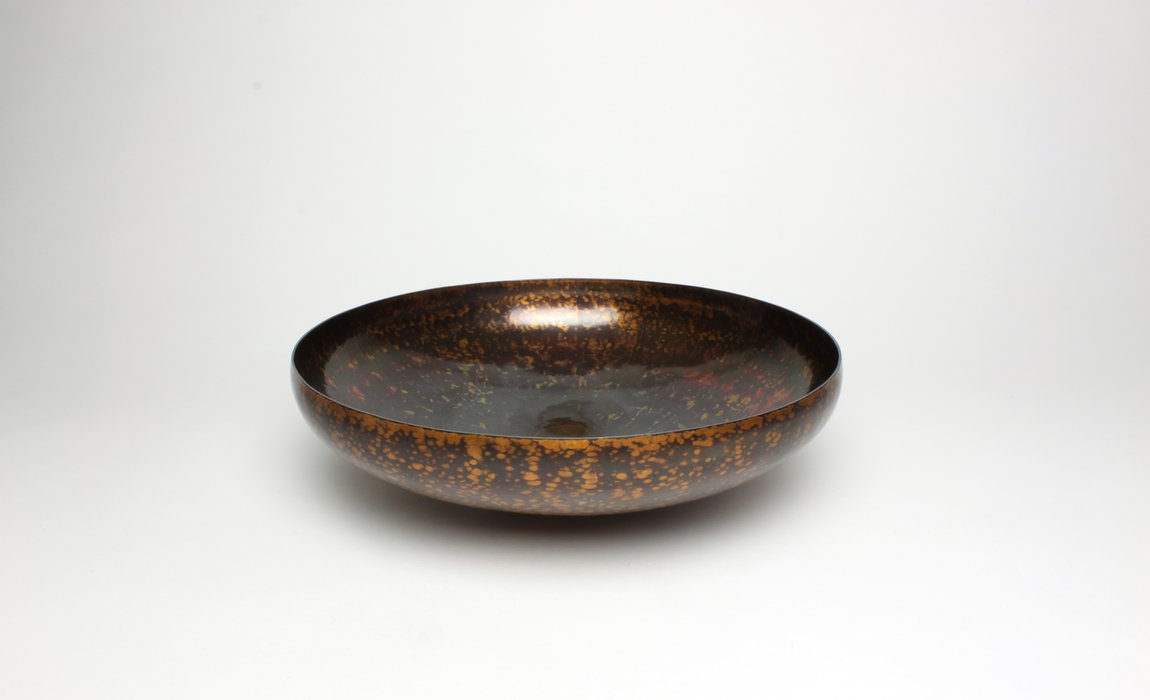 How did you research and plan your experience?
Mizuko Yamada, a great Japanese jeweller and metalworker, gave a lecture about her educational experience in Japan when she visited Edinburgh while I was a student there. I contacted Mizuko in Japan and she introduced me to Professor Miyata in the metalwork department at Tokyo University of the Arts, known in Japan as Tokyo Geidai.
I was searching for funding for postgraduate study and found that the Japanese government offers scholarships for people from all over the world to go and study at postgraduate level in Japan. You can find information on the MEXT Postgraduate Scholarships on Japanese Embassy websites in your home country. Under the programme I studied Japanese language for six months at a university in Saitama before moving to Tokyo Geidai for a year as a research student. I was able to extend my stay there for six years in total, completing masters and doctorate level study.
Tokyo Geidai is the oldest art school in Japan and has three metalwork sections, Chokin (metalcarving), Tankin (metal hammering), and Chukin (metal casting) which cover a wide range of output including jewellery, silversmithing, and also hammered and cast sculptural metalwork. I was in the Tankin department, a great place to build silversmithing skills. It was an exceptional place to learn craft skills and also as a life experience to learn about Japanese culture.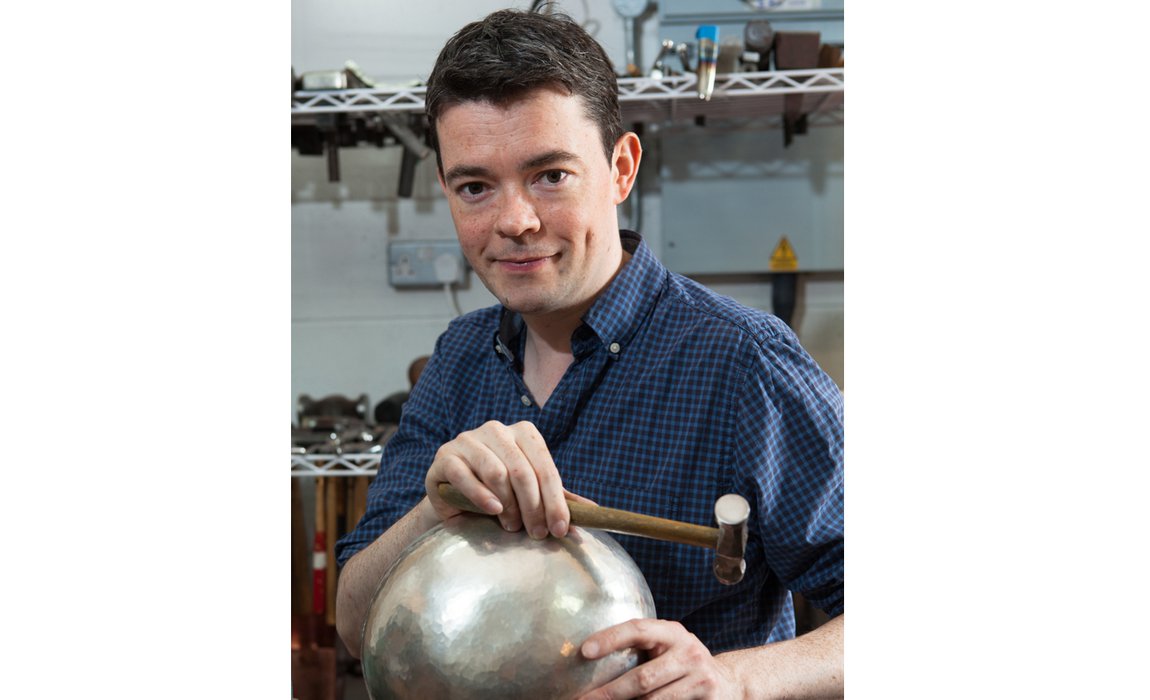 Do you have any top tips on making the most of studying/working in Japan?
As a craftsperson you can achieve a lot of communication with people through making and drawing. However, learning some basic Japanese will be a big help and is much appreciated by Japanese people. Lots of Japanese people have studied English but they are often initially shy about using their language skills.
Do you maintain contact with the network you established in Japan?
Yes, I'm still in touch with friends and colleagues in Japan, I enjoy going back for a visit, to catch up with friends, buy nice tools and materials, and particularly for the food culture. I've had lots of visitors and hosted some Japanese artists in residence while in Sheffield.
How have your experiences and new skills gained during your travels influenced your work?
I've continued my interests in many of the areas I studied in Japan working exploring the production of form in metal using hammerwork and welding techniques.
While working at Sheffield Hallam University we undertook research looking at Japanese alloys and patination aiming to develop our understanding of the patination process and improve our ability to control the process.
We developed a new material in collaboration with Dr Hywel Jones of the Materials and Engineering Research Institute based on Mokume Gane, using the modern friction-stir welding process to simultaneously bond and pattern metal layers, which led to a spinout company – www.mikana.co.uk.
Recently I've been working on a project with Irit Narkis at Manchester Museum, looking at the conservation and restoration of Japanese metalwork. During this project we have worked with the V&A and the Royal Collection looking at work in their collection.