In Conversation with Setting Out Participant, Margaux Clavel
Our most recent interview is with Margaux Clavel, a French jewellery designer based in London. Margaux the founder of WWAN(1), an up-and-coming jewellery brand she has been developing whilst enrolled on our Setting Out programme.
Can you tell us a bit about how you got started in the industry, and what made you want to start your own business?
I'm French and started studying jewellery making and design 12 years ago in France. I did two years of traditional technical and creative training in Paris, and then two years of technical and creative training in Lyon. Whilst I was studying in Lyon, I did internships for London based designers, and that was when I really fell in love with London – I just love the energy of the city. I think London has a unique creative community, and a very contemporary approach to jewellery making and design. Here, I discovered creative freedom that I didn't really feel in France. While there are some great, creative independent designers there, most of the industry is still quite traditional.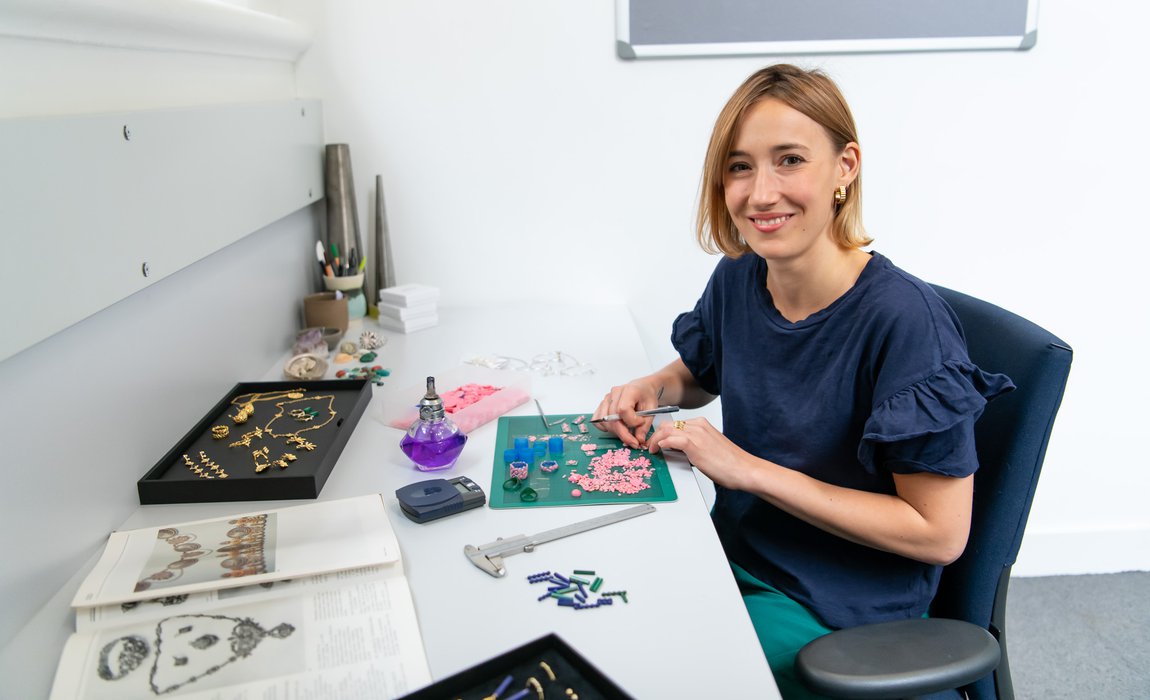 I decided to apply for a Masters degree in London, and came to study in the Royal College of Art for two years, graduating in 2013. After that, I started working for different independent jewellery designers, doing a lot of production work and sample making. I ended up taking on full-time position at an East London jewellery brand called Comfort Station, and it was there that I began revisiting my degree work. I tried designing and making more commercial, sellable pieces based on the same aesthetics. In 2017, I started working part-time so that I could focus more on my business, and then I started the Setting Out Programme.
What were the biggest challenges involved in starting your own business, and how has Setting Out helped you to overcome them?
I think my love for design and making really motivated me to start my own business. But as you become more aware of the reality of being a business owner, you realise that the creative part is actually very small compared to all the other areas you have to cover. Working for independent designers in France, and in London, it gave me a glimpse of everything that needs to be accomplished as a business owner; but observing and doing it yourself are two very different things.
By the time I started the programme, I think my work was going in too many directions, and I wasn't sure what steps to take next. I was also working crazy hours - I wasn't always investing my time, my energy and my money in the right places. I was burning myself out. The Setting Out programme has really helped me create a more healthy distance from my work. It also gave me a more holistic view of what a business should be like; I understand better how all the different areas of the business connect, and how everything should make sense, and should be consistent. It helped me understand that each business is different, and that what might be good for one business might not be relevant for another one. You always tend to compare yourself to other people, other businesses, and I think it's important to understand that we're all at different stages.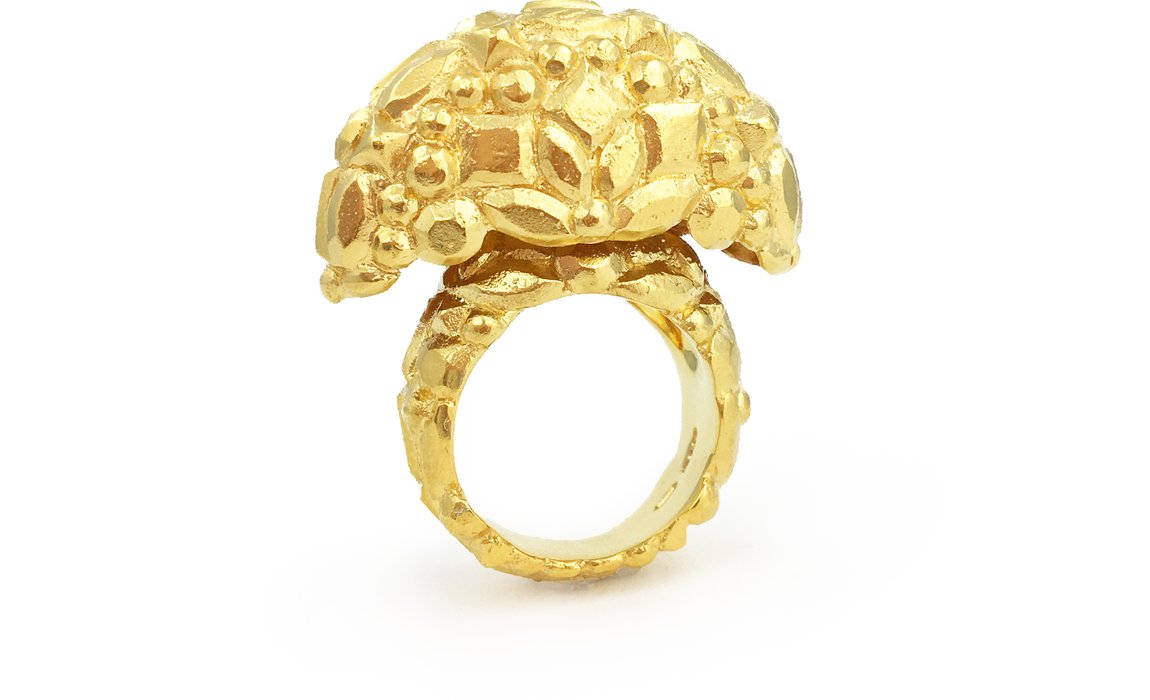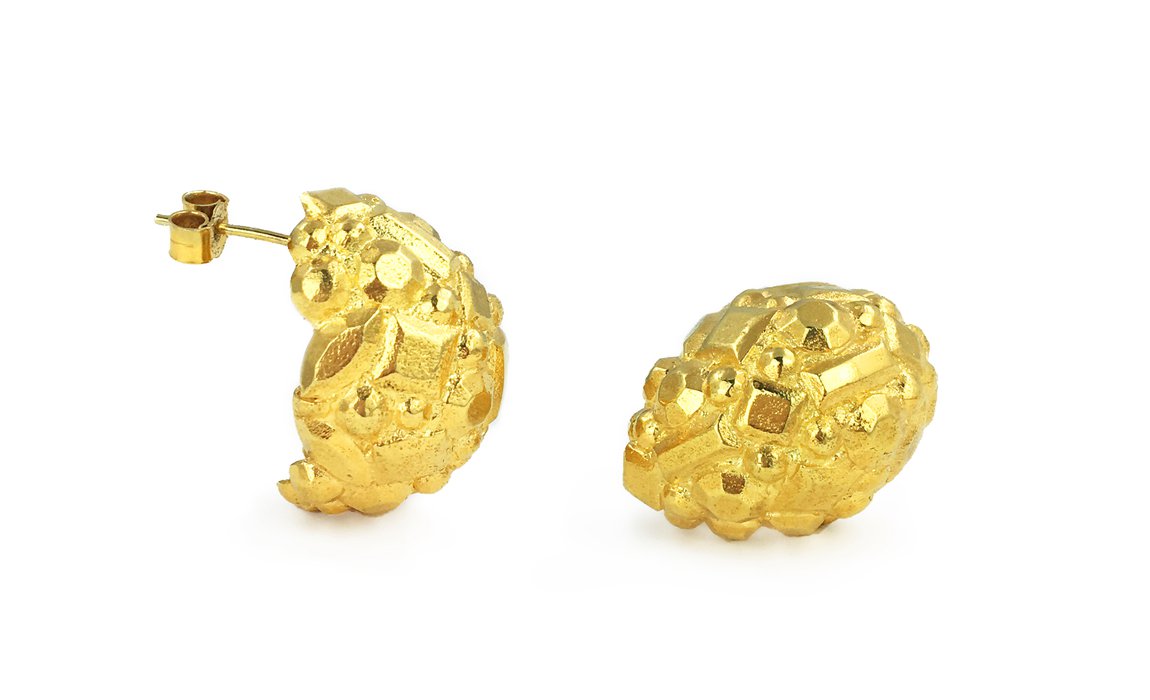 How confident were you in your business skills before Setting Out?
My Masters degree was very conceptual, we had an amazing creative freedom, but it was quite disconnected from the realities of the industry. So, I didn't really gain much from it in terms of business skills. I worked for a lot of independent designers, and through that I gained knowledge and experience, but as I said previously, is always different when you observe and when you have to do it yourself. The thing about the Setting Out programme is that it runs through a whole year, so it really gives you the time to process all the information, question everything and absorb everything - compared to more intensive, short business courses. I think it's really good that it runs over such a long period of time, because it gives you the time to grow.
What are some of the main themes of your work and what inspires you as a maker?
So, while I was in college, I experimented a lot. I developed a wax casting technique where I replicated real gemstones in wax and then created patterns using faceted wax elements and volumes, before getting them cast. Once they were cast, they looked like metal gemstones. So that's the technique I started reusing when I began developing my existing range. In terms of inspiration, even though I have no religious background, when I was a kid I was really obsessed with churches - with incense, candles, altars, and baroque, sacred ornaments. That's inspired my work a lot; treasures of the past, tales of ancient civilisations, antiques, historical and religious architecture. I aim to design the magical jewellery pieces we will always need, the ones we cherish and pass on, the ones we feel deeply emotionally connected to.
What are your main aspirations for the next five years, mainly for your business, but also creative work?
Well, I hope that the year I spent here at the Goldsmiths' Centre has really helped me lay stronger foundations, and helped me redefine and restructure my business. I'm hoping that from now onwards, I can just make decisions more easily when it comes to business, and I want to keep going - that's my main aspiration! I want to be around for the next five years, to keep making and designing great work. And I want to do more collaborations with friends in the industry, or maybe even with interior or fashion designers.
What advice would you give someone else thinking of starting a business?
I would tell them to be very patient, because we always think that we're going to go faster than everyone else. But it's not true - it's a marathon, don't burn yourself out. Just take it slowly, but be really persistent. It takes a long, long time to build a customer base, it takes time to figure out who your client is - it's trial and error. And don't hesitate to ask for help. It's not always easy, especially when the first motivation for you starting your own business is being independent and an individual, and realising your creative vision. So even though it's not always easy to share that, sometimes it's important to listen to someone else and hear criticism, accept the fact that sometimes you have to question the way you do things in order to grow.