Setting Out one year on with Ana Thompson
It's been a year since Jewellery Designer Ana Thompson completed the year-long business incubation programme Setting Out. Since then, she has become a Gold Member here at the Goldsmiths' Centre, exhibited at global trade shows and developed her Vortex Series Collection. We caught up with the founder of Ana Thompson Fine Jewellery to see how she has progressed.
Great to have you here, Ana. It's been a year since you took part in Setting Out! What have you been doing?
It's always a pleasure! Since I finished Setting Out in 2017, I have been continuously working on some of the lessons that we went through; marketing, developing more pieces and getting exposure for my work. I have been taking part in various tradeshows that have helped me to get exposure and meet new clients and press and sales. 

When I finished my Masters, I designed a collection and I went to Kickstart to show my work, but at that point I did not have the business acumen. It was just me with a collection showing to the trade. That is why I thought I needed more help to get my business organised and on how to develop my business, and that is why I took part in Setting Out.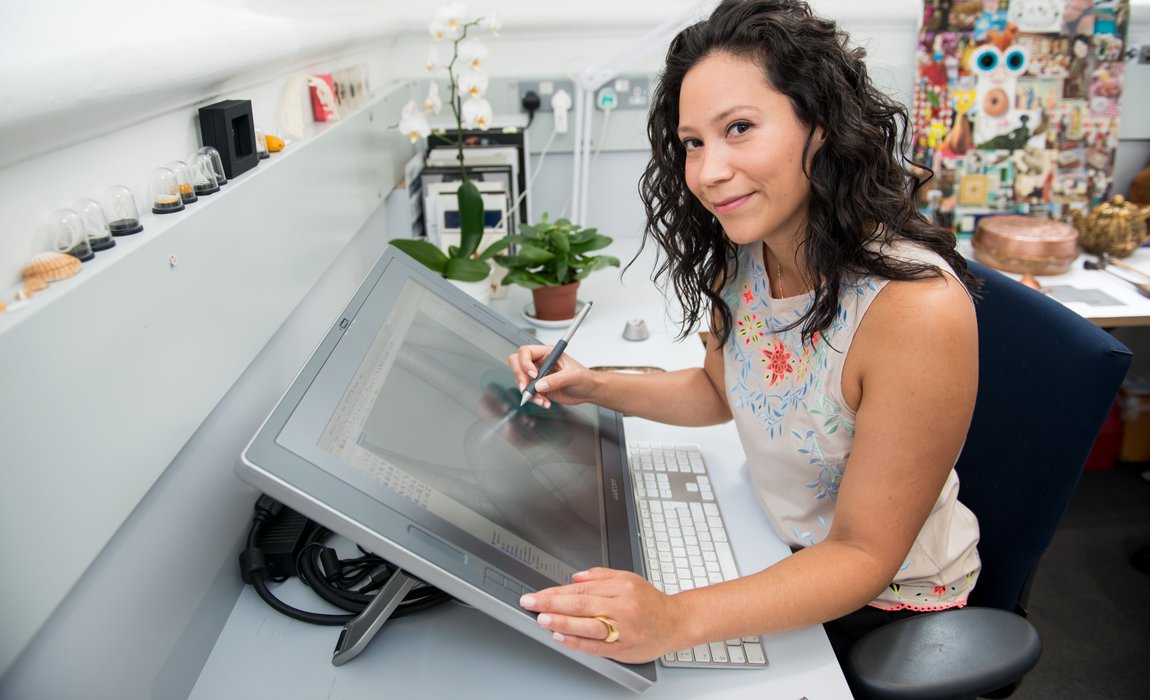 Whilst taking part, you mentioned having ambitions of building a global brand? How has Setting Out helped you progress towards this goal?
Yes, that is my great ambition which I am working toward - and growing organically!  I have been taking part in various international tradeshows such as Inhorgenta and London Fashion Week which has helped me gain an understanding of how to put everything I learnt on the course into practice such as, how to get my collection ready for buyers and speak to the press.  

I applied for London Fashion Week while I was on Setting Out and was thrilled to be selected.  I exhibited there last September and before doing the course I was not ready for a show of that magnitude. Going in, I still felt like a small business but was still able to take on the challenge, thanks to the help I received during the course. The fashion audience was new to me but I learnt that you must diversify your language and come out with new pieces, not necessarily change your whole aesthetic from season to season. 

It was very nerve racking at first because I was surrounded by people with PR companies behind them, and then just me who does everything in house, but I learned everything I needed to take on the challenge during Setting Out. 

Inhorgenta was my first international tradeshow that suited my work and I got a good response. I also had some good press within the show, some sales in different galleries. After that, I thought it would be good to do something London-based but with more international exposure and I think LFW did that for me – I aiming to do that again.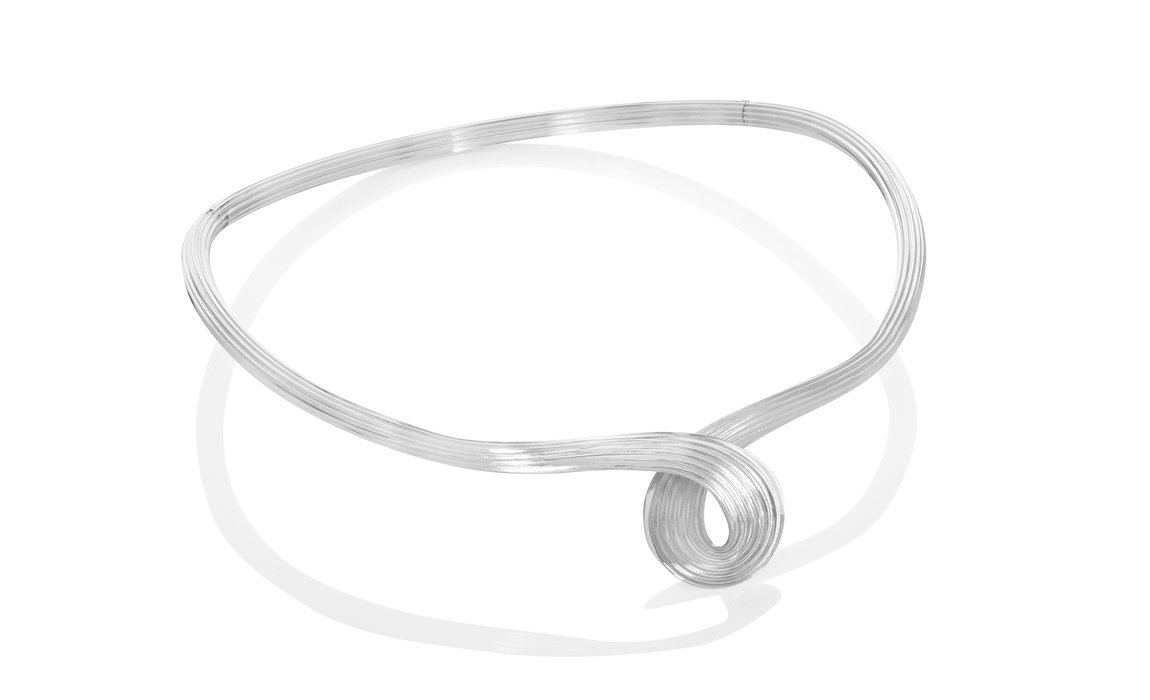 How do you feel your collection has developed since taking part in Setting Out?

Setting Out was the perfect place to come and work on product development. I think that was the most important aspect, developing my collection and understanding how to price my pieces. I left Setting Out with a stronger collection and was able to start expanding my work, making more pieces with a focus on the macro side of my inspiration. 

In the past year, I have further developed my iconic award-winning Vortex Series, introducing new 18 carat Gold pieces with settings and have worked with new finishes like ceramic e-coatings. 

I am also designing and developing new pieces to combine digital manufacturing and traditional craftsmanship to create future heirlooms with old techniques meeting new technologies, which will highlight the exciting and controversial times that the jewellery industry is experiencing!
 
You are part of the Decimus Collective. Can you tell us how this group came about and what you have gained from taking part in their activities?
The idea came about after we came back from Basel. Jon East, who is a mentor on Setting Out, mentioned various events that have been done at the Goldsmiths' Centre, so that got me thinking – it would be a great opportunity to team up for a selling showcase. I then teamed up with jewellery designer and Setting Out alumni, Vicky Lew to get a group together and develop this idea into what is now the DECIMUS Collective. The aim is to try and get more selling opportunities and to assemble a group with very distinctive personalities and designs. We have curated the group and we have become a really strong team. 

We put together the first showcase and then the Goldsmiths' Centre invited us to host a second one as part of London Craft Week, which was even more successful. It was great because there are not many shows where you get to speak directly to the client and sell. I think it has worked well for that reason. 

What's more, we have established a strong team - we realise we are stronger together. We help each other with opportunities and advice.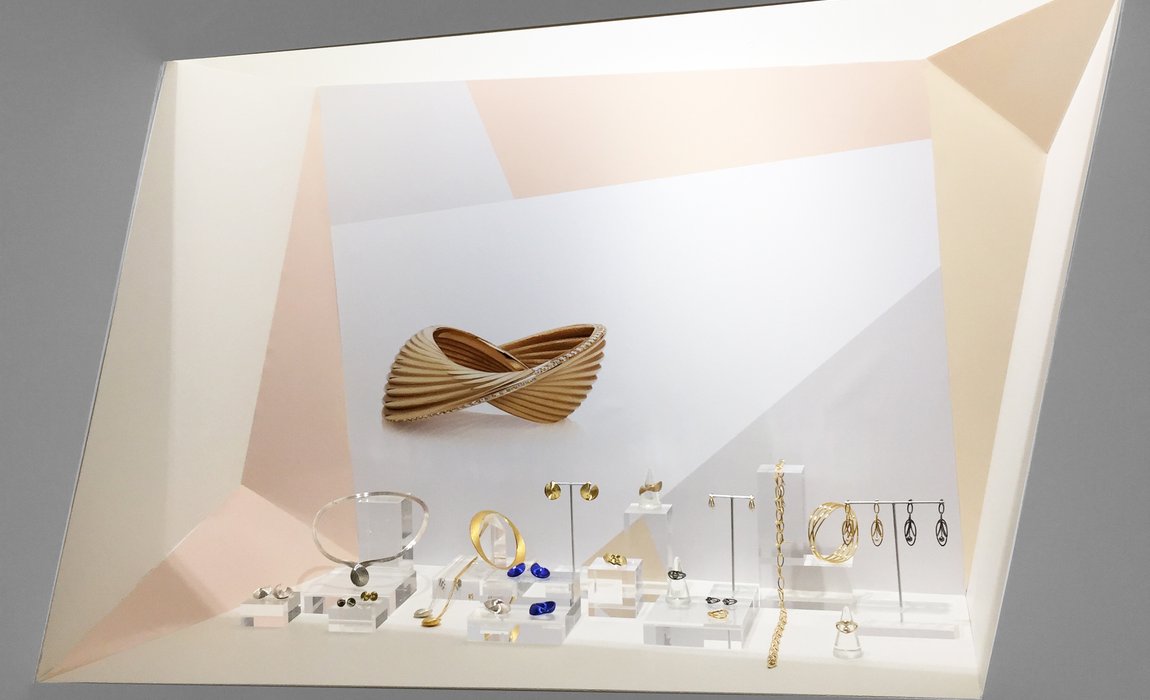 What's next for you and your business?
I am currently preparing to exhibit my collections in Canary Wharf as part of their art & design window gallery for the month of June and then plan to exhibit in more international trade shows, exhibitions and selling showcases throughout the year. As part of Ana Thompson London, I  will  also  soon  be launching a   new  online shop,  which will  be a key channel to generate direct sales.My aim, for 2019 is to sell more direct to consumers, keep showing at trade shows and gain good stockist. 
Interested in applying for Setting Out? Find out more.