Bobby White London: Luxury Jewellery Brand Transformation
When it comes to hearing a brand's story to success, here is one roller coaster tale featuring cultural icons and a Prodigy-ous series of events. For Bobby and Tommy White, they agree that their success is down to these experiences along with their craftsmanship and traditional skills. Having just become resident craftspeople at the Goldsmiths' Centre, I sat down with the brothers to talk inspiration, creativity and music festivals.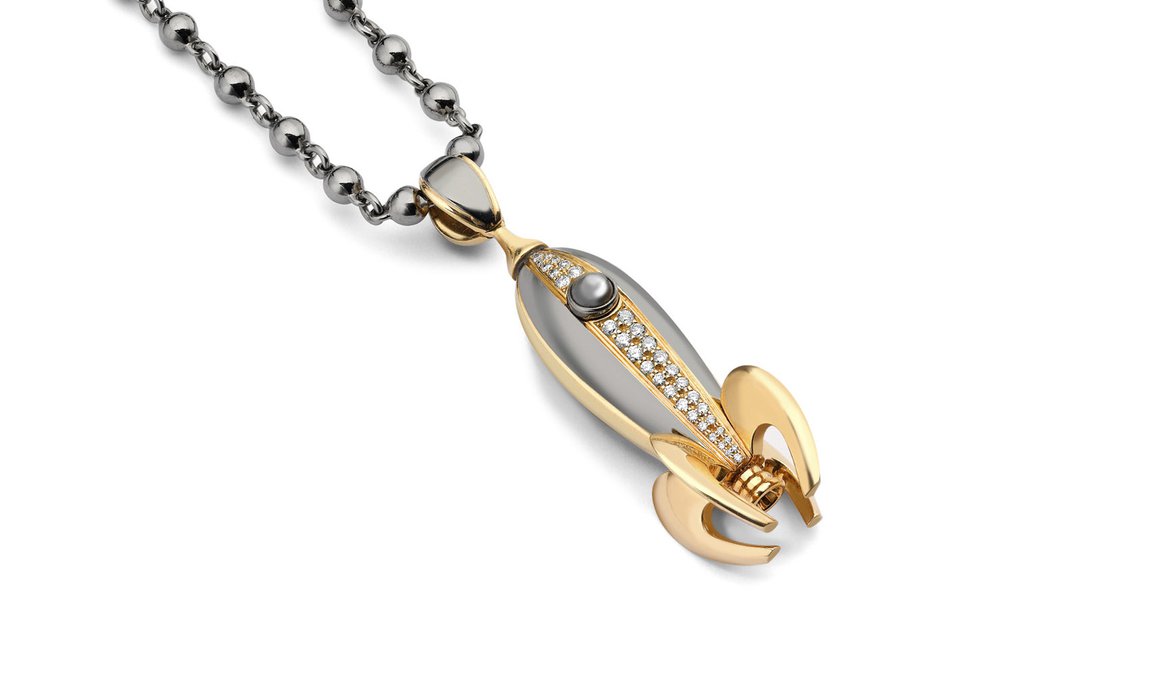 Getting into the trade
Bobby: My first introduction to jewellery was when I was just a kid seeing my dad buying jewellery from a friend of his who would come to our house in his flashy car and beautifully designed jewels. From there I've always wanted my own business. I didn't do very well at school so I went on to do my apprenticeship in jewellery. The more I learnt the more I wanted to make my own pieces and without realising, I was preparing myself for the opportunity to start my own business. Before I knew it, the company I was working for went bankrupt and I took the risk buying out the business. I was around 21-22 and surrounded by more experienced craftspeople, although none of them wanted to take the risk and sign the lease. Being young and naive I thought why not, if it all went wrong I could go home to mum and dad and they would have cooked me dinner so no problem. From there I was just trying to build the business up, find private and high profile customers, obviously get better at making and ensuring that I was producing high quality products.
Quality over everything
Tommy: For us it is very important to put out high quality pieces. We make everything in the workshop which ensures quality control.  From the offset we wanted to make British and to keep costs down we sell direct to customers so there's no middle man. Even though we know the craft we also understand the jewellery business, we've invested in equipment in house such as laser machines, so in the long run we're saving most importantly time but also money.
Bobby: It also allows us to have more freedom and focus on designing rather than waiting for someone to do something on a piece. It's very important for us to invest money back into the business and make it stronger.  Everything we have bought has made us move forward.
We always strive for perfection and this is key to having unique designs and creating your own vision. We've always tried to get out there, mix with the right people and find good clients. Making an effort to get to know our clients is a big priority and something we enjoy. We're happy to fly our and visit a customer if it makes things easier for them. This helps us build relationships and I'm happy to say that a lot of our clients are more like friends. We make a lot of stage jewellery as well for clients in the entertainment business so we do a lot of handmade stuff in silver and get it plated in black rhodium and rose gold rhodium.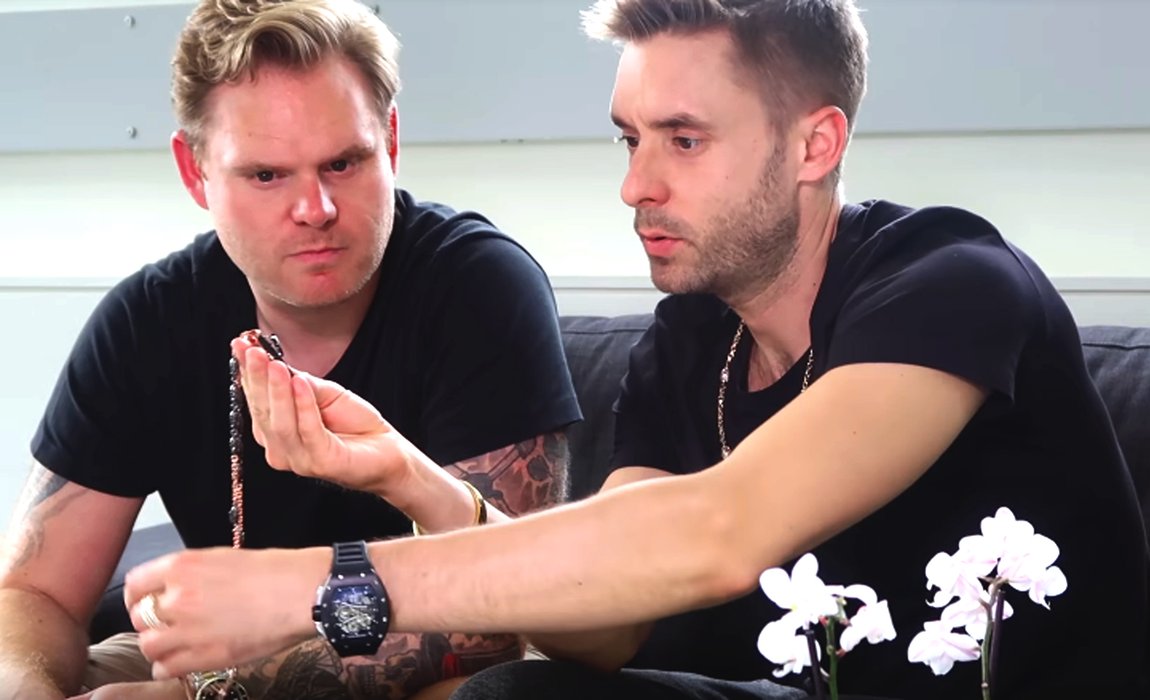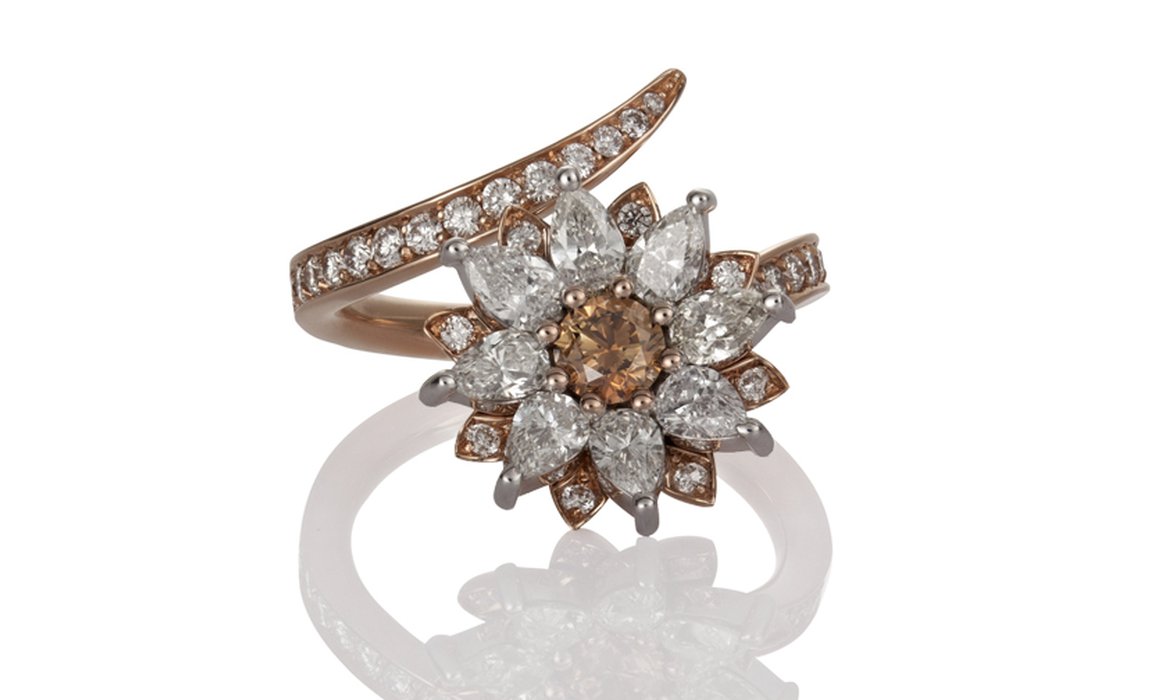 Everyday is a school day
Tommy: Since day 1 we have always invested back into the business. I am addicted to reading and learning. When I first started working with Bobby, in a way I wanted to prove myself and help my brother out as much as possible. I'd go to the shops and buy a load of books related to business, from marketing and PR to accountancy, I loved learning how to grow the business and became a self-help book addict. Once the business was up and running, I made a new challenge for myself which was jewellery photography and editing. I'm very happy that we have invested in photography equipment because we can now take pictures of everything we create. In the past we've made a lot of cool stuff but we don't have any pictures because we didn't have the time to get them done! We thought we might as well make the most of this film equipment so we've started up our own Youtube channel showing what we do behind the scenes. 
Social media and content creation
Tommy: We're always working on our social media experience which makes us different to a lot of other jewellers who don't like putting content out. On the flip side you have designers putting a lot of content out but they can't actually make jewellery. There wasn't really someone who was doing both. That's where we found our niche, and we hope to inspire others to do the same as it will help the industry grow – good for everyone. We think it's critical to share your work online and encourage people to buy handmade British jewellery. Most of the shops in Hatton Garden are selling mass produced items at a cheaper price due to outsourcing abroad, but really you're better off getting something from the Goldsmiths' Centre where you know it's handmade ensuring a high quality and style.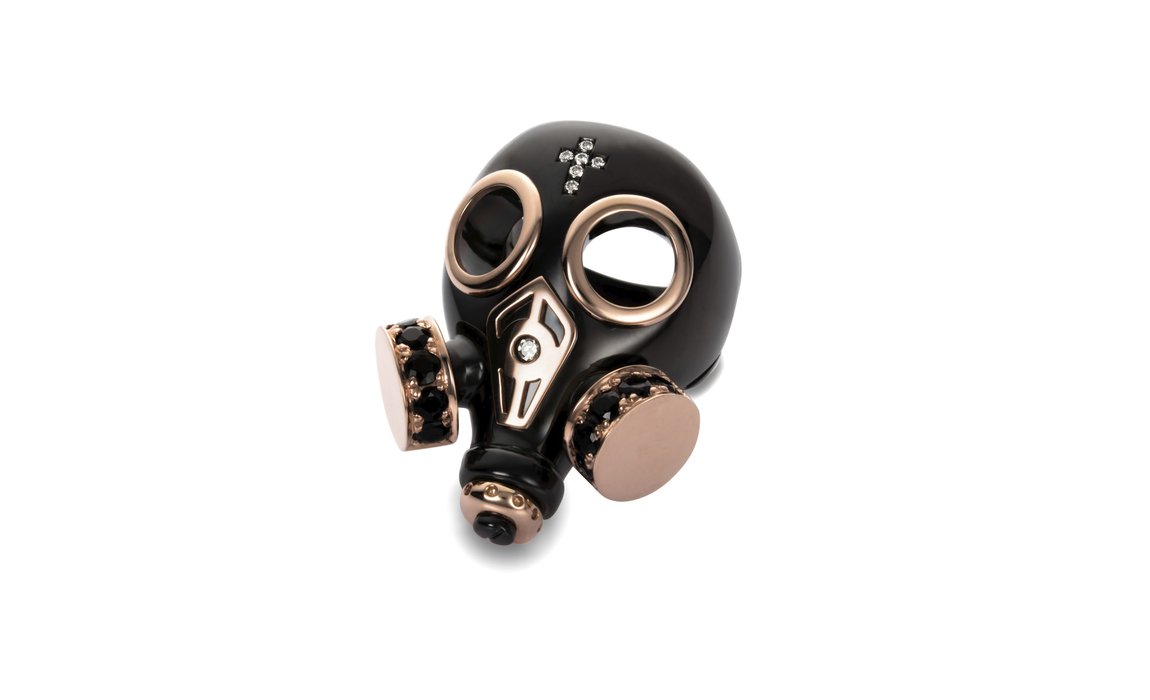 Big Break
Bobby: Million Pound Jewellers was major for our brand, and realisation that someone though we were interesting enough to do a show about us was recognition of our hard work.  They approached us via our Facebook and here's how it happened.
We managed to meet a stylist who worked at Harrods and one phone call out of the blue led to a meeting with music icon Prince. We got done up in our suits and were super excited. From there we made a load of stage stuff for him and eventually led to us meeting Maxim from the Prodigy. We started making pieces for Maxim and ended up doing a little collaboration together just before their hit album Invaders Must Die. He took us to all the music festivals and we met every name you can think of! Once you're in that environment people feel like you're at their level as you have to be trusted to be in that little circle.
Tommy: Whilst traveling with Maxim of course we wanted to document everything and we thought what better way then on Facebook. It was here where we got the attention of Channel 4 who asked if they could do a programme. Start to finish was a long process but it was 100% worth it! This was a bit of a risk because we had no say on what they would include in the programme so it was very important for us to trust the producers.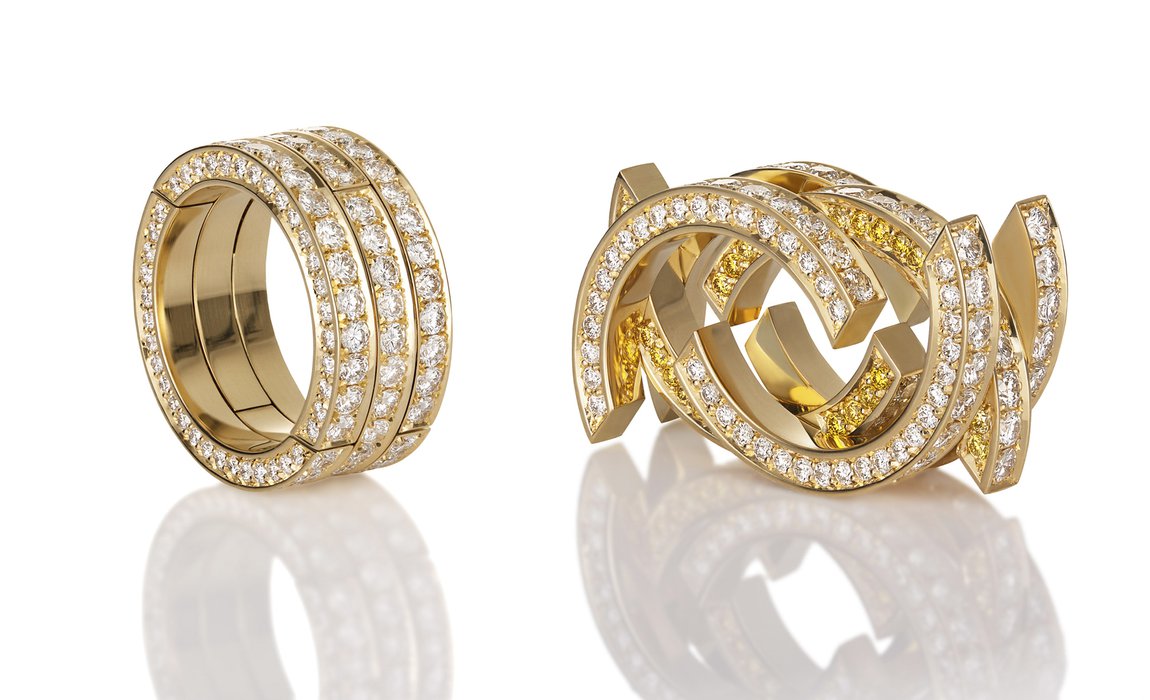 Trial, error and persistence
Bobby: Ever since I was an apprentice I had so many of my own ideas and a clear vision. I am all about persistence and work endlessly until my ideas come to life. My favourite piece would have to be the Motion Ring, an idea I had very earlier on which continues to develop and currently features 15ct natural yellow and white diamonds. I've always liked movement and geometry, something that looks simple yet very difficult to make. I just started drilling bits of metal trying to make my idea come to life and all of a sudden it worked. An earlier addition is our spinner rings which again bring the idea of movement into play.
I made the Motion Ring as a one off piece but it has become a collection including necklaces and earrings that you can wear either open, emphasising the geometric shape, or closed for a more classic look.
It can be difficult parting with a piece I've been working on for so long and dealing with the fact that I'll never see it again – when I'm wearing things it's easier to sell but I do feel like a part of me is gone, at the same time it's an opportunity to make something a bit different and new. I'll need to make another one of these as I haven't got to wear it long enough!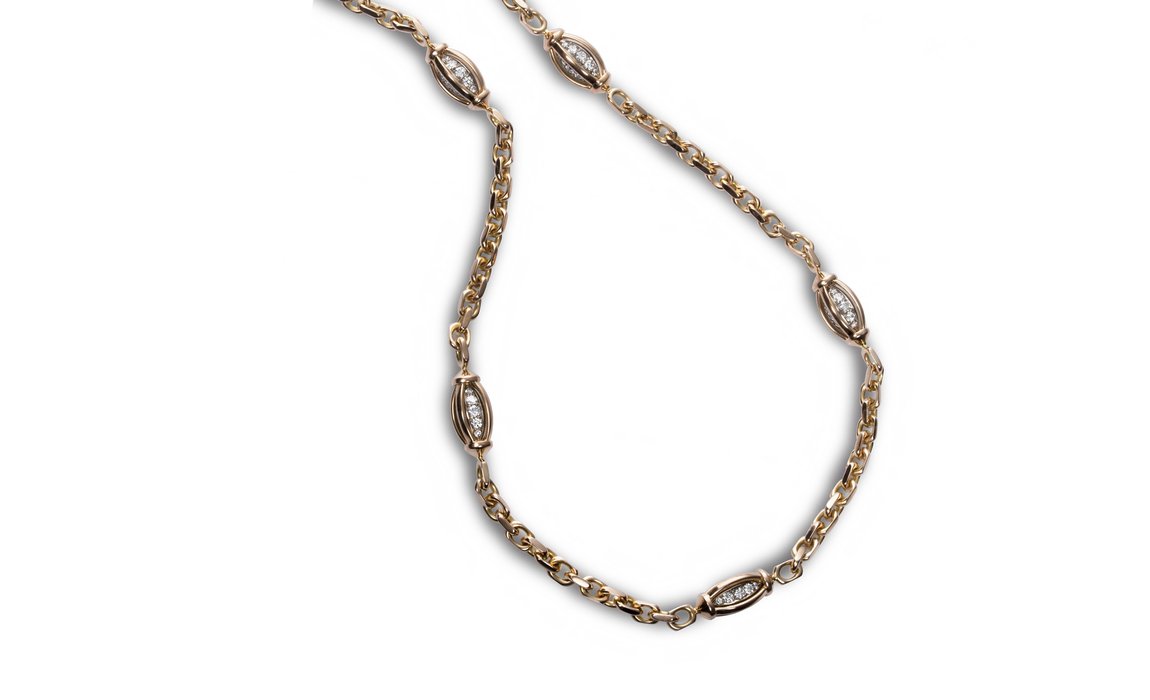 Do it yourself
Bobby: My biggest advice for someone wanting to start a business as a jeweller would be to go get an apprenticeship and get trained properly. Learning the skills and knowing your trade is key before you can even begin to think of starting a successful business -that's the way I done it. It's very important to be involved in the trade and gain trust; in the long run you will have more confidence in your work, and your business with stand out from the crowd. 

Click here to find out more about our resident craftspeople.
Want to learn more about their story?
Join the two brothers in a conversation with Jewellery journalist and editorial director of The Jewellery Cut, Rachael Taylor. 
Tuesday 26 June 2018, 6PM - 8PM
The Goldsmiths' Centre