An Interview with Goldsmiths' Company Apprentice, Daniel Munn
Daniel Munn is a Goldsmiths' Company Apprentice at Munn Enamelling, a London-based business founded by his father. In a recent interview, he offered insight into his day-to-day life as an enamelling apprentice, and a glimpse into this colourful and historic corner of the trade.
Can you tell us a bit about your journey into the industry?
With my dad being an enameller, I was aware of some areas of the industry, and I had a little bit of experience from helping him from time to time, but it was still daunting when I first started out - I hadn't done the Foundation Programme here at the Centre, which I think can help prepare you for a Goldsmiths' Company apprenticeship.
Once I'd gotten into the swing of things though, it was quite exciting – you get to experience all different areas of the trade. And I just found that enamelling really suited me. I've always been quite an arty person, and I like having the opportunity to work with lots of colour. I think enamelling in particular gives you more creative and artistic freedom – as opposed to everything always being laid out in instructions. It's just a little bit different, and I enjoy that.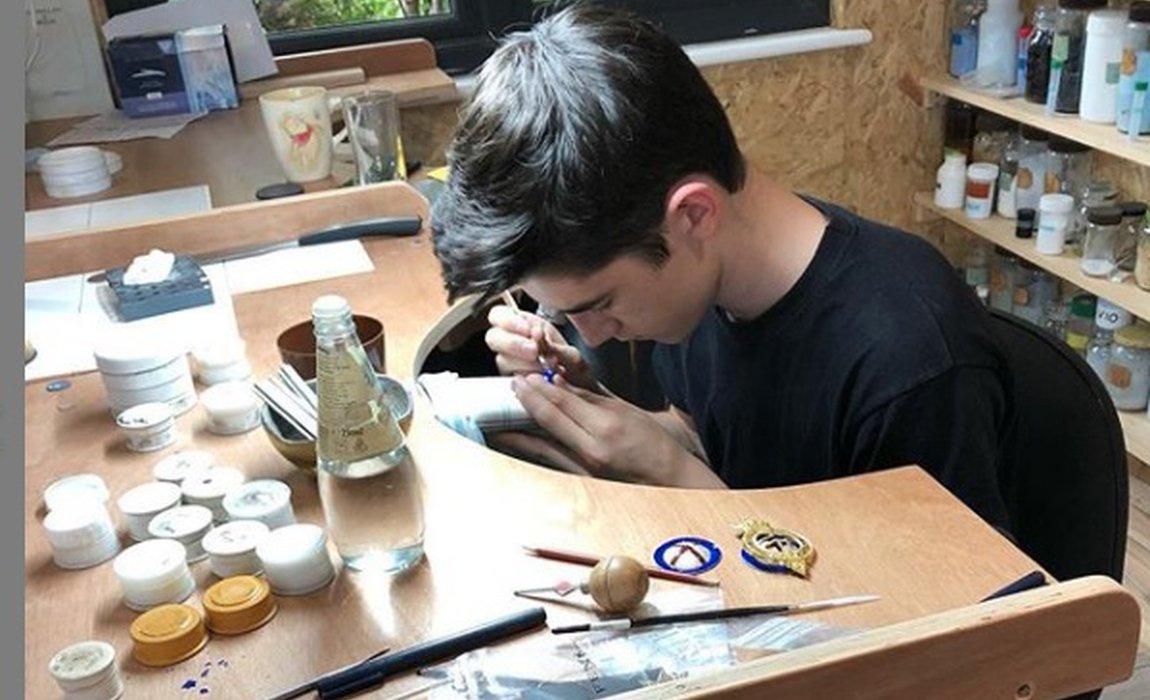 What does an average day look like for you?
In the morning I get in, make myself a coffee, and then it's about preparing enamel for a job – either preparing it for engraving, so sticking it up in pitch, or grinding down some colour. Making sure the work area is really clean is important too. Then we'll fire up the kiln and get on with the job, really.
If there's time, we'll polish pieces at the end of the day. And usually, I'll either go to the post office or hand-deliver some jobs around London – we don't trust the post office with every piece. Delivering gives you the chance to meet people, so it can actually be quite an interesting aspect of the job.
What's unique about being an apprentice at Munn Enamelling?
Being part of a family business, and working for my dad, I think creates quite a unique working environment. And also, like I mentioned earlier – the creative freedom in this area of the trade, having the chance to put your own artistic influences and creativity into pieces, is a really unique aspect.
Do you get many opportunities to work on your own pieces?
I did a piece for last year's Goldsmiths' Craft and Design Council Awards, a shot glass that won a bronze award. It was especially fun designing something from start to finish, and I really hope to do more of it in future – I enjoyed the creative freedom it gave me.
What's the most important part of your day?
I'd say the preparation, because you've really got to make sure that your enamel is clean, and your work area is dust and dirt free. If you don't do the preparation right, then the rest of your day isn't going to go smoothly, so that's really important.
Why do you think it's important to keep the craft of enamelling alive?
A lot of my family background is in the industry, not just enamelling, but silversmithing too. I think it's good to continue something that goes back generations in your family, especially something that involves so much skill and creativity and colour. It's a very appealing aspect of the industry, both to those within it and the general public, and that makes it important to maintain as a contemporary practice and art form.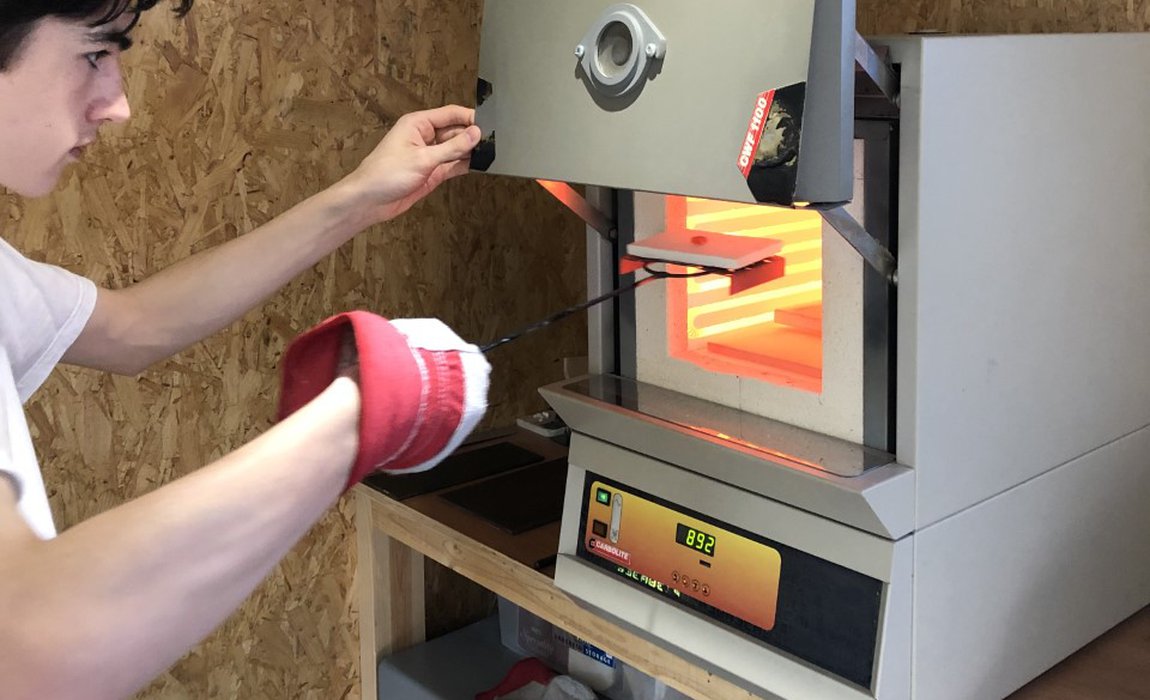 What's next for you?
I think that my next step is to focus on improving my skills as both an enameller and engraver, and perhaps visit other enamelling workshops to learn new techniques. If time permits it, I'd love to continue designing and creating my own enamelled pieces as well.