Goldsmiths' Company Apprentices Top the Medals Table at National Finals of the Worldskills UK Competition
On 23 November 2019, Goldsmiths' Company apprentice Martina Grumitt from M A Griffin London was recognised as the gold medal winner in the Fine Jewellery Making category at WorldSkills UK LIVE, the UK's largest skills, apprentices and careers event, at the NEC in Birmingham.
Martina competed against seven jewellery apprentices including silver-medal winner Goldsmiths' Company apprentice Joel Quilley from SVS Designs Ltd and bronze-medal winner Madeline Rowe from The London Artworks. Joel Smyth from Ulster University and Goldsmiths' Company apprentice Jordan Kippax from Theo Fennell Ltd were both highly commended for their skills.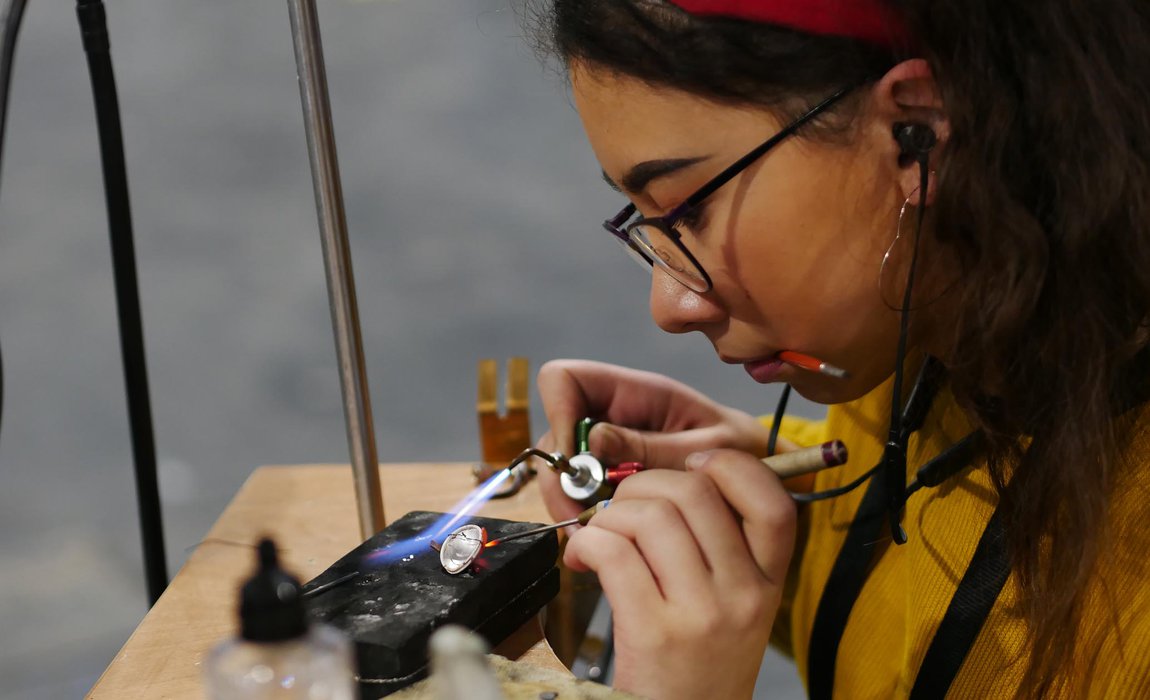 During the three day event, over 500 finalists will compete across 70 different disciplines, from digital, technology, engineering, construction to hospitality, and in front of over 85,000 visitors. The Goldsmiths' Company has been a long-standing sponsor of WorldSkills and the Goldsmiths' Company Apprenticeship Scheme is today administered by the Goldsmiths' Centre.
"This was an incredibly close competition and an excellent showcase for the dedication and skill of each of the competitors. They should all be incredibly proud of themselves, not only for the work produced during the competition but also how they supported each other throughout."
– Chris Oliver, Head of Learning, the Goldsmiths' Centre