An Interview with Jeweller and Filigree Expert, Filipa Oliveira
Portugese-born jewellery designer Filipa Oliveira incorporates the past and present in her award-winning work, applying the 5000 year-old technique of filigree to her pieces in a contemporary and innovative way. She will be leading a practical workshop in this ancient craft at the Goldsmiths' Centre in September, and chatted to us this week about her commitment to keeping it alive.
Can you tell us a bit about yourself, and how you got started in the jewellery industry?
I started studying jewellery in 2004, back in Portugal. It was a three-year course that had a very technical approach, and once I finished it, I realised that I wanted to know more about the design-side of jewellery. So I came to Scotland to study Jewellery and Metal Design for another three years, graduating in 2011. That same year, I started my business.
How does the jewellery industry in Portugal differ from the jewellery industry in the UK?
In the UK it's a much more open community, and it's much more design-led. At home, the jewellery industry is dominated by family-owned businesses, whereas here the industry has students graduating every year and therefore new people being accepted into the industry all the time. I think that's one of the reasons why the UK trade is so successful, and also that it's such a supportive community. Ever since I graduated, I have felt massive support from all the different jewellery institutions, and the community as a whole.
The Goldsmiths' Company and the Goldsmiths' Centre are great for that - shortly after graduating, I participated at New Designers in London and won an award, which allowed me to create my first collection. And the Getting Started course was really useful - a week where you have different workshops on how to start a business. I think these resources are an important cornerstone for graduates - because if it wasn't for that award that I received after graduating, I don't know if I would be where I am today.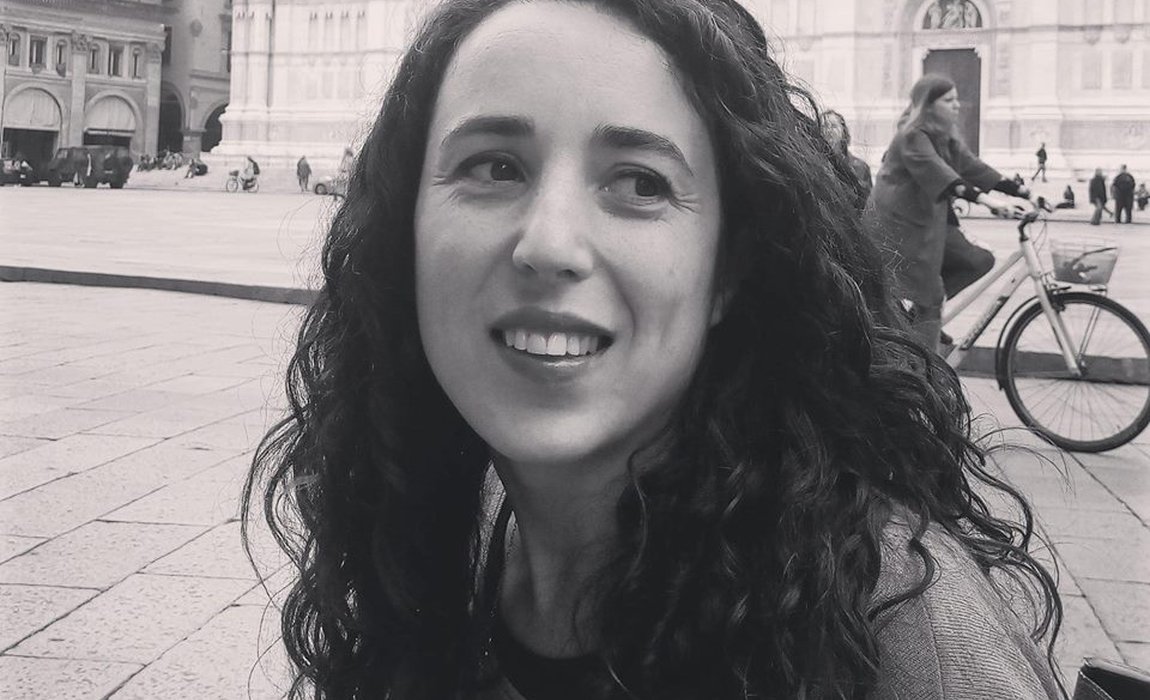 Why did you decide to specialise in filigree jewellery in particular?
It was a technique I learned during my jewellery studies in Portugal, and something that I enjoyed. I felt that unfortunately the technique was disappearing due to a lack of innovation - it's not something that you see much nowadays, and it's associated with old-fashioned, traditional jewellery. So I wanted to contemporise the technique, and have more makers use it so that they could take a contemporary approach to it, too.
Why do you think it's important to keep ancient crafts like filigree alive?
I think it's important because our heritage should be protected, there is history and stories in these techniques.
Have you had prior experience at teaching jewellery-making?
Yes - for a year after graduating, from 2011 to 2012, I was artist-in-residence at the University of Dundee, so I was teaching once a week then. Now I give filigree workshops and jewellery workshops in my studio - and I also give Portugese classes!
What are the benefits of teaching for you as a maker?
I always discover something new. Teaching the filigree classes is really interesting because it's such an old technique, and yet you get to see new approaches to it. People come to the classes and see things in a way you perhaps haven't before, and that's really fascinating. So even though you're teaching, you're learning too.
Do you ever get nervous about leading a class?
My classes always have a very relaxed atmosphere. When you first start out, you can't help but question your skills and capabilities, but I always get really good feedback. Two women came all the way from Belgium to do my filigree workshop, and they really enjoyed it - at the end of the workshop they brought me flowers and chocolate! Hearing that people learned a lot and enjoyed the course always means a lot to me.
What would you say to someone considering doing the workshop?
It's a really interesting technique, and there are not that many opportunities to learn the technique in the UK unfortunately as it's more common in the mediterranean. So I would say it's almost a one-off opportunity. And there's more to it than just filigree - you'll have fun, you'll learn how to make filigree tools so it's a tool-making workshop too, and you'll be able to apply this technique to others.
What's next for you?
Just making, developing the technique, continuing to work hard and create - and Goldsmiths' Fair in September!