Christina Jansen in-conversation with Anna Gordon and Jacqueline Mina
Date

19 May 2021 · 5:00PM - 6:00PM

Price

Pay what you can (Free, £3, £5 or £10)

Venue

Online via Zoom [GMT+1]

Event type

Events
Book now
Jewellers Anna Gordon and Jacqueline Mina share a fascination with precious metals. Each designs unique, exquisite jewellery, Anna exploring contrasting opposites - black and white, hard and soft, natural and man-made, delicate and strong – Jacqueline manipulating and combining precious metals in a painterly way, taking inspiration from textile drapes such as devoré velvets with etched patterns.
In-conversation with Christina Jansen, Director of The Scottish Gallery in Edinburgh, Anna and Jacqueline will consider their approach to designing and making jewellery, in particular brooches, reflecting on their inclusion in the exhibition The Brooch Unpinned: The Goldsmiths' Company Collection 1961–2021.
The Brooch Unpinned celebrates the art of the brooch and the dynamic relationships it creates – between maker and wearer and between wearer and viewer. It explores a selection of British brooches from the Goldsmiths' Company's unique jewellery collection, tracing the evolution of contemporary design in this most wearable and revealing of accessories.
Who are the speakers?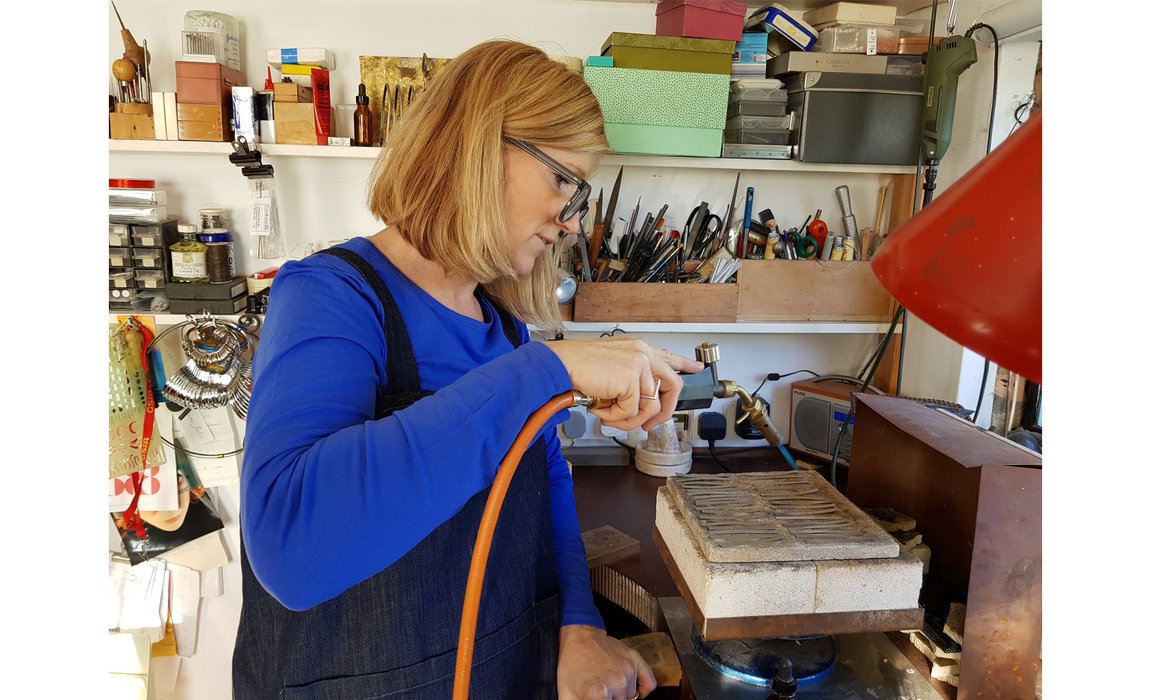 Anna Gordon has worked as a jeweller since graduating from Edinburgh College of Art in 1994. Her jewellery is made predominately of precious materials, including oxidised silver, 18ct gold, and platinum. She explains: "My work is an exploration of form, movement and composition. I am influenced by my surrounding and in my most recent years this has been predominately expressed in the form of the brooch. I am interested in the idea of creating volume without weight, experimenting with paper thin metal in tube or folded forms".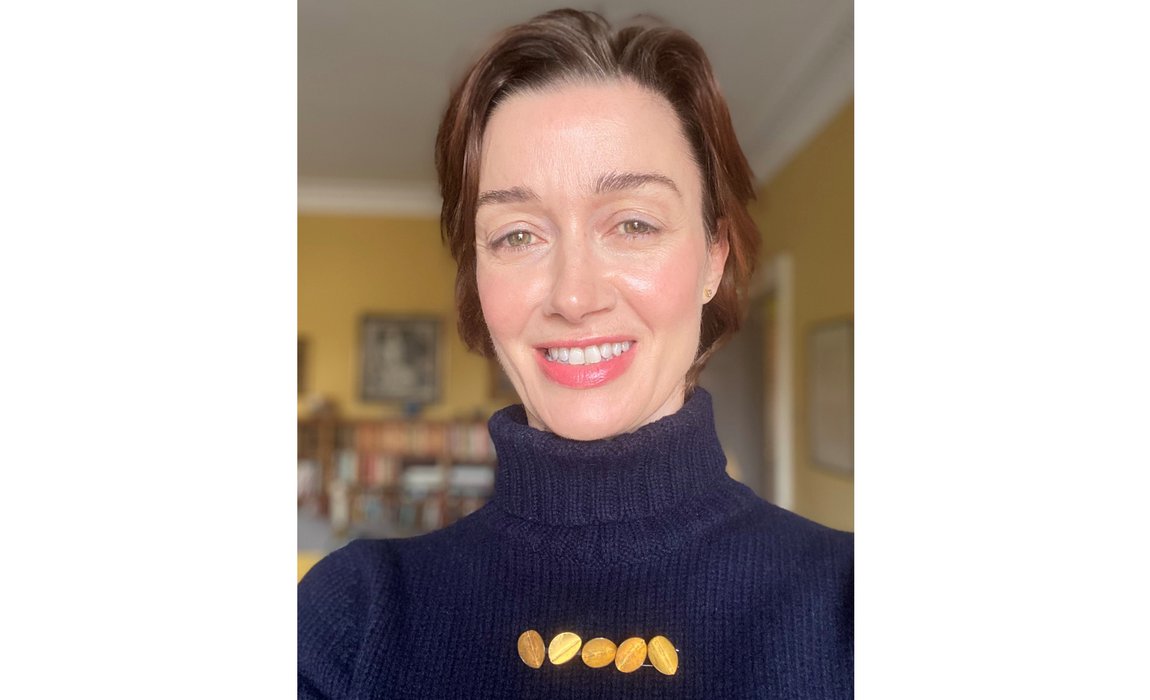 Christina Jansen is the Managing Director of The Scottish Gallery, Edinburgh. She specialises in contemporary Scottish fine art, British post-war art and contemporary applied arts, producing numerous publications and exhibitions.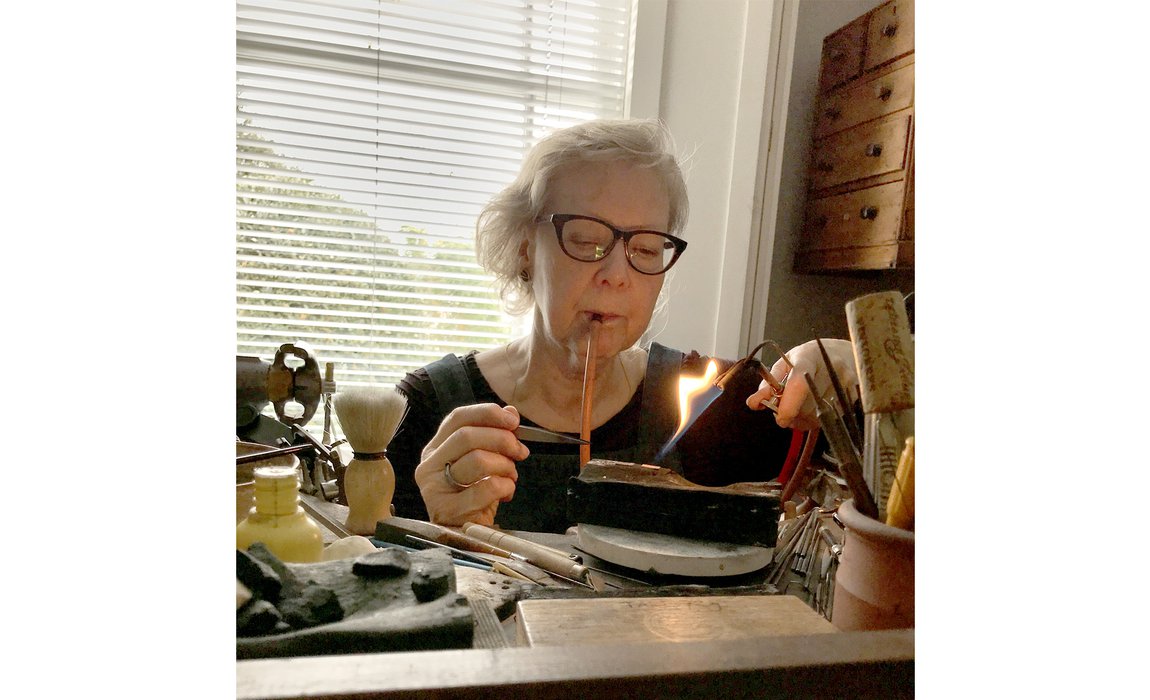 Jacqueline Mina was born in Buckinghamshire, England in 1942. A graduate of the Royal College of Art in 1965 she was a visiting lecturer there for twenty-two years, until 1994. Jacqueline has, over the years, become well-known for extending the possibilities of fusion between gold and platinum and for using traditional goldsmithing techniques in unorthodox ways.
She is a Liveryman of the Worshipful Company of Goldsmiths, a previous Trustee of Bishopsland Educational Trust, and was a founding committee member of the Association for Contemporary Jewellery. In 2011 a major retrospective of her work was exhibited at Goldsmiths' Hall in the City of London followed by a solo touring show at Contemporary Applied Arts London, the Scottish Gallery during the Edinburgh Festival, and subsequently at Ruthin Craft Centre in Wales into 2012. Receiving many prizes and commissions, she was the winner of the Jerwood Prize for Applied Art 2000. Major public collections hold important examples of her art: the V&A Museum, the Crafts Council and the Worshipful Company of Goldsmiths in London; National Museums of Scotland, Edinburgh; Middlesbrough Institute of Modern Art; Cooper-Hewitt Museum of Design, New York.
Jacqueline Mina was awarded the OBE in 2012 for her services to art.
Image credit: 'Linear brooch', 2019, by Anna Gordon, Oxidised silver, 18ct yellow gold, 6.5cm x 6.5cm