Sustainable Practice Afternoon Workshop with Elisavet Messi
Date

24 Jan 2023 · 1:30PM - 5:00PM

Price

£79 [+ bring your own scrap sterling silver Max. 15 gr.] (6 places)

Venue

Silversmithing Workshop

Event type

Courses
Book now
Learn how to recycle scrap silver to make more sustainable jewellery while complying with hallmarking standards with experienced jeweller Elisavet Messi.
Mining silver and gold can have a devastating impact on the environment, but there is another solution. According to the Alliance for Responsible Mining, there is enough gold above ground for 55% of all jewellery globally to be made from recycled materials with little effort.   
The repurposing of old materials is increasing thanks to a growing awareness of environmental issues. More designers are looking to use greener precious metal alternatives. Learning how to recycle scrap metal to make new pieces could be a stylish solution to making your jewellery more sustainable.
"Elisavet was such a natural teacher and explained everything so beautifully, that I feel I now have the confidence to put into practice everything she demonstrated. It is so helpful to understand how to melt down metals whilst keeping the correct purity for Hallmarking."
Ideal for all levels of experience, this on-site course is a hands-on workshop to endorse your practical skills and enhance the understanding of materials recycling. 
Led by experienced jeweller Elisavet Messi, you will be shown how recycling clean scrap, like sheet and wire off-cuts can be a sustainable way to keep making. You will have the chance to melt down your own silver and turn it to sheet or wire to be re-used. 
This three-hour course will cover recycling your silver through demonstration, handouts and individual practice, plus you will receive our handy online guide to support your sustainable practice. 
We may not be able to stop precious metal mining, but this course will enable us to be a small part of the solution by using metals already in circulation.
What will I learn?
You will receive a theoretical workshop overview to explore what you can start to change in order to make your practice more sustainable. 
Special attention will be given to the properties of metal (melting vs. refinery) in order to understand how to prevent cracks and gain a deeper understanding of how to comply with Assay Office standards when recycling your own metal. 
You will be given a range of resources based on sustainable practice and have the opportunity to discuss in class which methods would suit your practice best. 
How to prepare metal for melting including health and safety precautions 
How to melt your scrap into workable metal
A theoretical overview of pickle – understand how to dispose pickle safely, which type suits your practice and get an insight into bioproduct and contamination, followed by a Q&A
Draw wire and sheet metal to be reused (learn the pro's and con's of this method and how to prevent cracks)
How to use a rolling mill and/or a draw bench safely
Your responsibility to explain to your customers that the metal used in your work is recycled. Be able to explain what this means compared to using ethical/Fairtrade gold. 
The tutor will work with you as a group and individually and will support and guide you through your learning. 
What equipment do I need to bring with me?
A pair of safety goggles 
Fresh scrap of sterling silver (Max 15gr)
(Optional) A scrap of old silver jewellery or miscellaneous silver items to recycle. However, items may not be suitable for melting, an assessment will be done but only fresh scrap of 1 clarity will be melted on the day.
Who is the course designed for?
All levels of experience are welcome.
Can I receive financial support to access this course?
We believe that talent should not be held back. Here at the Goldsmiths' Centre, we are open, accessible and inclusive to all. Our Access Grants help anyone to build thriving creative careers, supporting jewellers, silversmiths and allied industry practitioners to access our training courses for free.
If you need help to cover fees for our business and technical skills short courses, please apply for one of our Access Grants. To find out more and read our application criteria, click here:
The Access Grants are delivered by the Goldsmiths' Centre and funded by the Goldsmiths' Company Charity.
Who is the tutor?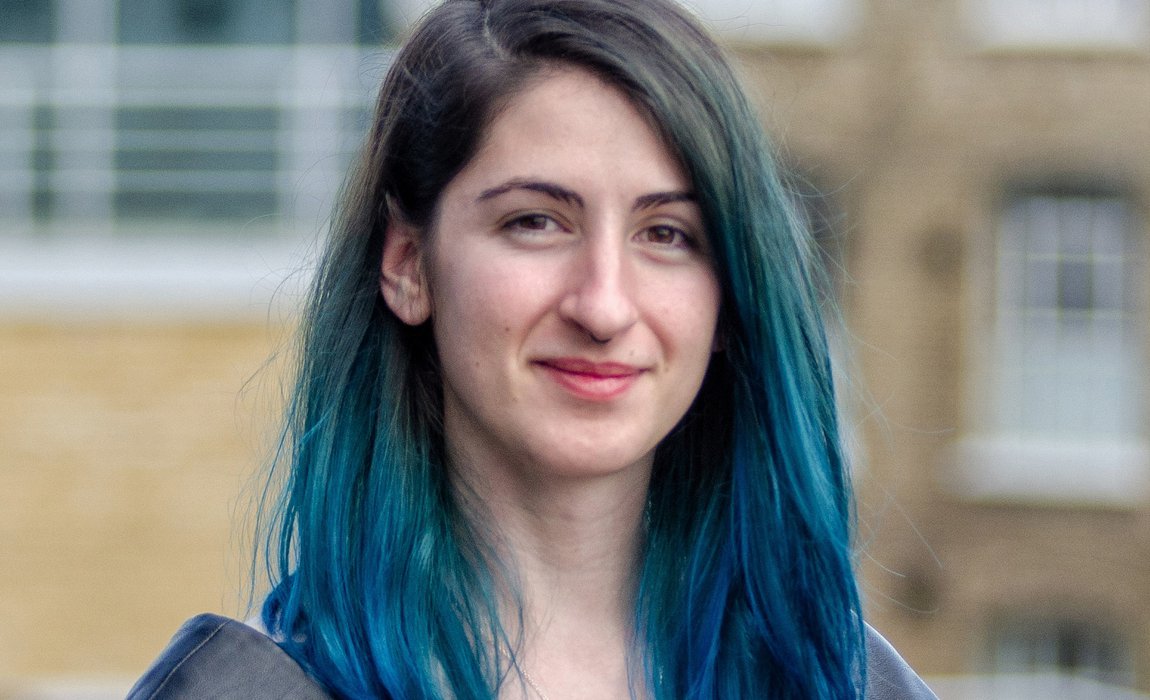 Elisavet Messi is an award-winning professional goldsmith. As the daughter of a mechanical engineer, and a trained goldsmith, Elisavet is a big supporter of technicality and innovation. With a focus on sustainability and ethical practice, her sculptural jewellery focuses on materials and is all made from 100% recycled silver and 18ct recycled gold where possible. Elisavet has received multiple awards for her innovative use of wire including the Goldsmiths' Craft and Design Council Awards and the honour to be a freeman of the Worshipful Company of Gold and Silver Wyre Drawers. Beyond her own practice, she is also passionate about academia and she is an active mentor and tutor for several institutes, which she still undertakes research projects on the field of art and design.