Fold Forming and Curved-Score Folding with Paul Wells
Date

04 Jul 2023 - 08 Jul 2023 · 9.30AM - 4.30PM

Price

£469 (8 places), 5 day course

Venue

Silversmithing Workshop, The Goldsmiths' Centre, EC1M 5AD

Event type

Courses
Book now - limited availability
Fold forming is an exciting technique used to radically change the dimensions of sheet metal. Learn with experienced tutor Paul Wells how to exploit the metal's natural plasticity to create dynamic sculptural forms.
Paul Wells has been teaching fold forming for more than two decades. In addition to teaching a range of established folding methods during this five-day course, he will share the secrets of his award-winning wire-scoring technique which he has developed in recent years.
With the emphasis on exploration, you will practice the demonstrated folding techniques and then develop these ideas through focused experimentation, creating your own range of sculptural folded forms.
What will I learn?
Different types of fold, including Rueger, Ward and Star folds
Methods for stretching metal forms, including hammering and use of the rolling mill
How to create curved scores with wire
An understanding of work-hardening and the importance of annealing
How to interpret technique-led processes to develop ideas
An understanding of the effects of fold forming in the transformation from 2D to 3D forms
By the end of the course, you will have made a variety of folded copper forms—both samples of the demonstrated folding techniques, as well as your own sculptural explorations.
Our small class size offers you the chance to get group tuition as well as individual guidance on a 1:1 basis with your tutor, allowing you to receive tailored advice to deepen your knowledge and understanding of fold forming sheet metal.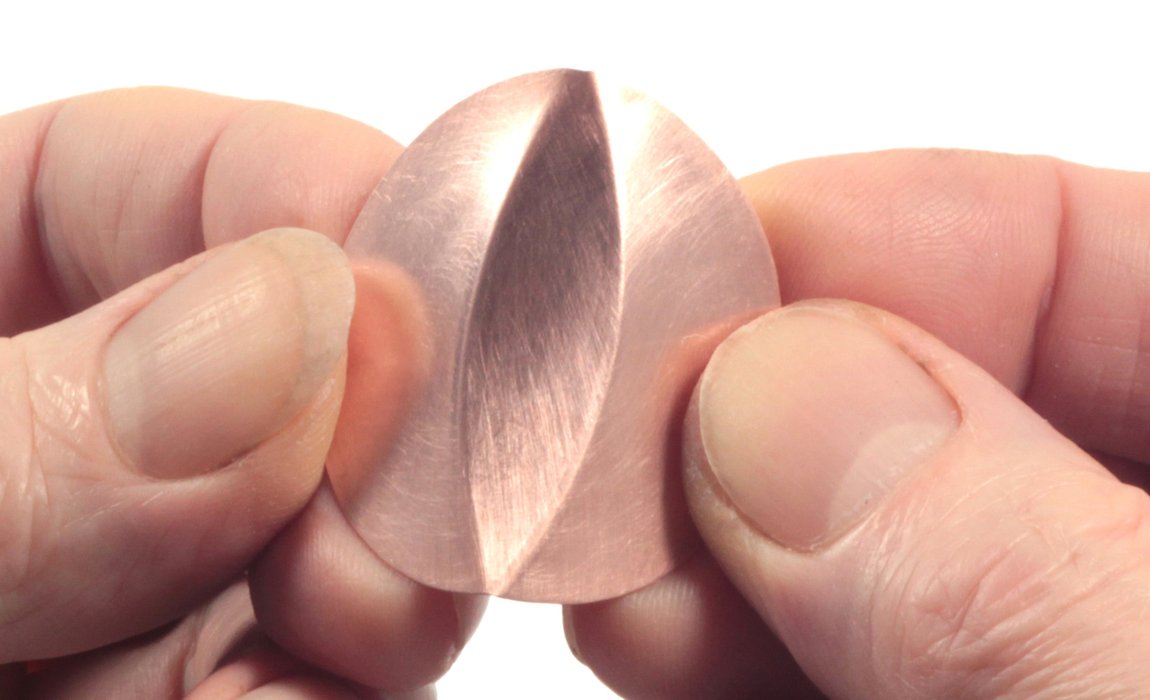 What equipment do I need to bring with me?
Tin snips
Piercing saw frame
Saw blades 2/0 or 4/0 x 1 bundle
Half Round hand file with handle
Raw hide mallet
Pair of dividers
A blunt butter knife
Ear plugs
Appropriate shoes
You will be provided with:
All sheets metal (Copper) needed to produce work
Wire for scoring
Dip gloves
Who is this course designed for?
Beginners: No practical experience or understanding of the listed skills required.
Intermediate: Some practical experience and understanding of the listed skills required.
Participants should be comfortable in a workshop environment and able to work independently on basic tasks.
Can I receive financial support to access this course?
We believe that talent should not be held back. Here at the Goldsmiths' Centre, we are open, accessible and inclusive to all. Our Access Grants help anyone to build thriving creative careers, supporting jewellers, silversmiths and allied industry practitioners to access our training courses for free.
If you need help to cover fees for our business and technical skills short courses, please apply for one of our Access Grants. To find out more and read our application criteria, click here:
The Access Grants are delivered by the Goldsmiths' Centre and funded by the Goldsmiths' Company Charity.
Who is the tutor?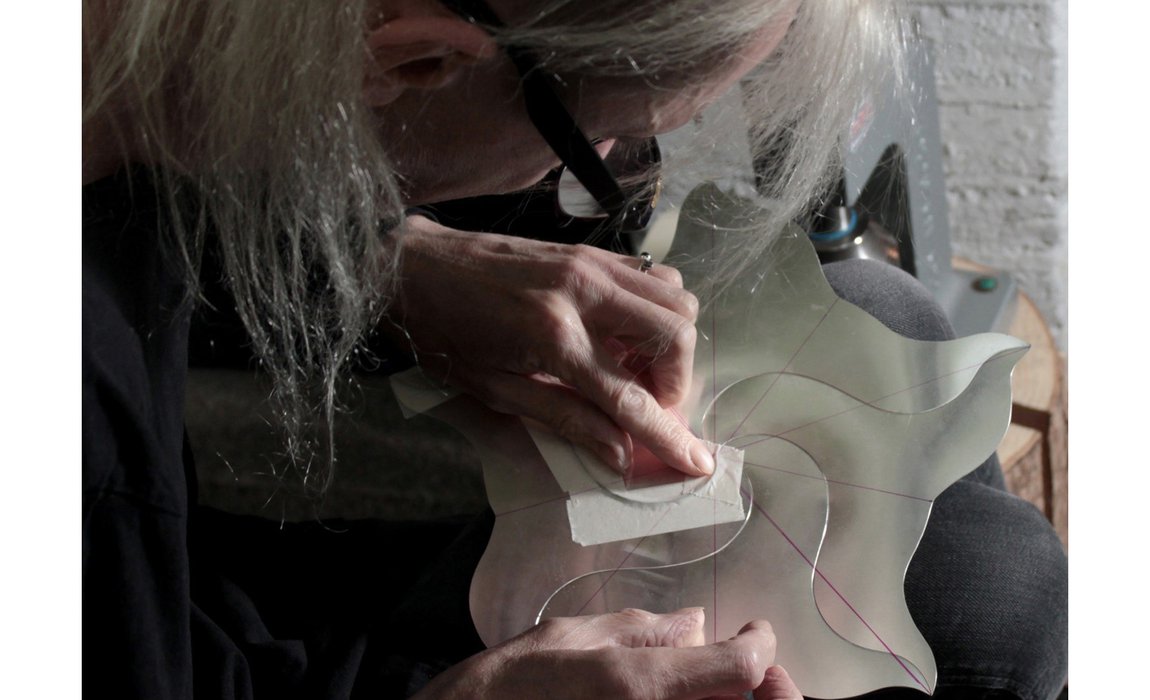 Paul Wells is a London-based silversmith and jeweller, and has been teaching direct metalworking techniques for two decades. Wells' silverware makes innovative use of fold-forming and he has developed a method of creating curved scores which can be used to fold sheet metal in a visually stunning and unique style; his technique has been recognised by Goldsmiths' Crafts and Design Council with two Gold Awards for Technological Innovation.