Shine 2023: how to launch and showcase your collection
Date

15 May 2023 - 19 Jun 2023 · Applications open: 15 May 2023, Applications close: 19 June 2023, 5pm

Price

Free for those who successfully apply

Venue

Online and in person

Event type

Courses
Register your interest
Take part in Shine, our free, 4-month part-time programme for UK based early career designer makers. Learn from industry experts how to present, sell and showcase your new jewellery or silversmithing collection.
Delivered through live webinars, self-paced sessions and practical assignments, you will learn with your peers how to:
present your work
sell face to face
sell your collection online through the Goldsmiths' Centre Shop Talent e-commerce site (www.goldsmiths-shop-talent.org)
raise your profile
+ connect with potential consumers, buyers and the wider industry
Click on the link above to find out more about the Shine training programme and to register your interest. You will receive the application form when applications open in May 2023 direct to your inbox.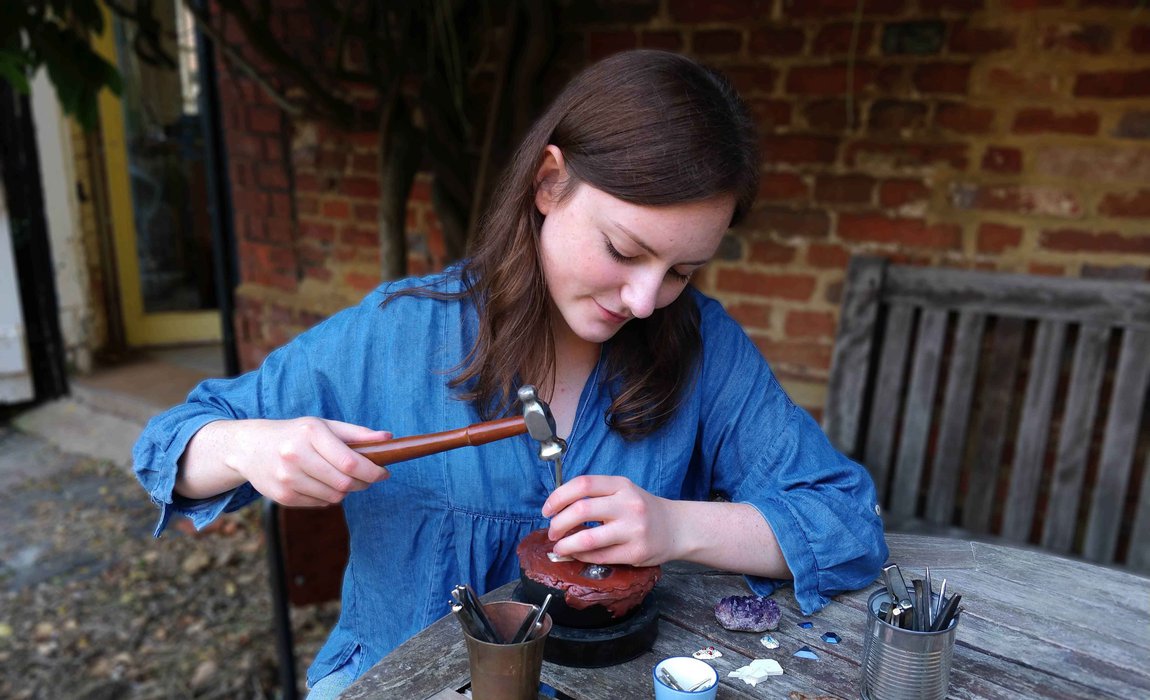 As self-employed people, we have to be everything: we are photographers, writers, presenters, makers, designers, bookkeepers, website developers, marketing content creators and sellers... to name a few! University taught me how to be a designer and maker, but the Goldsmiths' Centre's Shine programme taught me everything else!
Silversmith and Shine exhibitor Alice Fry