iPad Drawing: From Paper to Digital
Date

25 Jan 2021 · 5:00PM - 7:30PM

Price

£39 (12 spaces)

Venue

Online via Zoom (GMT)

Event type

Courses
Sold out
This course is now Sold out.
The next edition will be on 29 March 2021. Click below for details:
Drawing consultant Mark Lewis demonstrates step-by-step how to sketch your latest jewellery, silversmithing or creative design ideas using a digital sketchpad, the iPad.
The use and possibilities of iPads as a digital canvas is becoming increasingly common in the creative practice – with David Hockney leading the way as the world's foremost iPad painter.
This course delivered online via Zoom will be an introduction to the use of selected drawing and painting apps available for iPhone / iPad / iPad Pro and the exciting possibilities of using these in jewellery and silver design development and presentation. The course will be substantially taught by demonstration with short tasks to help build confidence.
Who is this course designed for?
Beginners: No practical experience or understanding of the listed skill required
"Thank you very much for a truly inspiring couple of hours, what an amazing programme Procreate is! Thank you Mark for your clear teaching. It was a really great course and I will absolutely be experimenting with my new Apple pen."
What does this course cover?
Essential elements covered in the session would include:
Selected art apps, focusing primarily on Procreate (Version 4.2.1 or 5)
Different styluses and the Apple Pencil.
Selecting colours, papers and graphical tools.
Techniques for blending, changing opacity, creating texture and creating visually interesting backgrounds.
Building up a design drawing or painting using Procreate.
Importing photos, using layers, copying and repeating units.
Other graphical functions and tools.
Resources for further exploration into iPad rendering.
Navigating the Procreate app's tool menus, etc.
Exploring mark-making, sketching and painting possibilities using selected graphic tools, customising tools, working with 'layers'.
Texture menus, and design potential
Saving, editing and emailing images on the iPad.
Printing iPad images as "Giclee" prints on fine art papers. Issues to consider before printing (e.g. print resolution, colour sensitivity, etc.)
Other graphical apps and their possibilities.
Review/evaluation of days output.
What do you need for this course?
Please note that for this course, ideally an iPad Pro should be used with an Apple Pencil. (Android devices do not support the Procreate App).
You will be sent a link to download the app onto your device ahead of the short course.
Who is the tutor?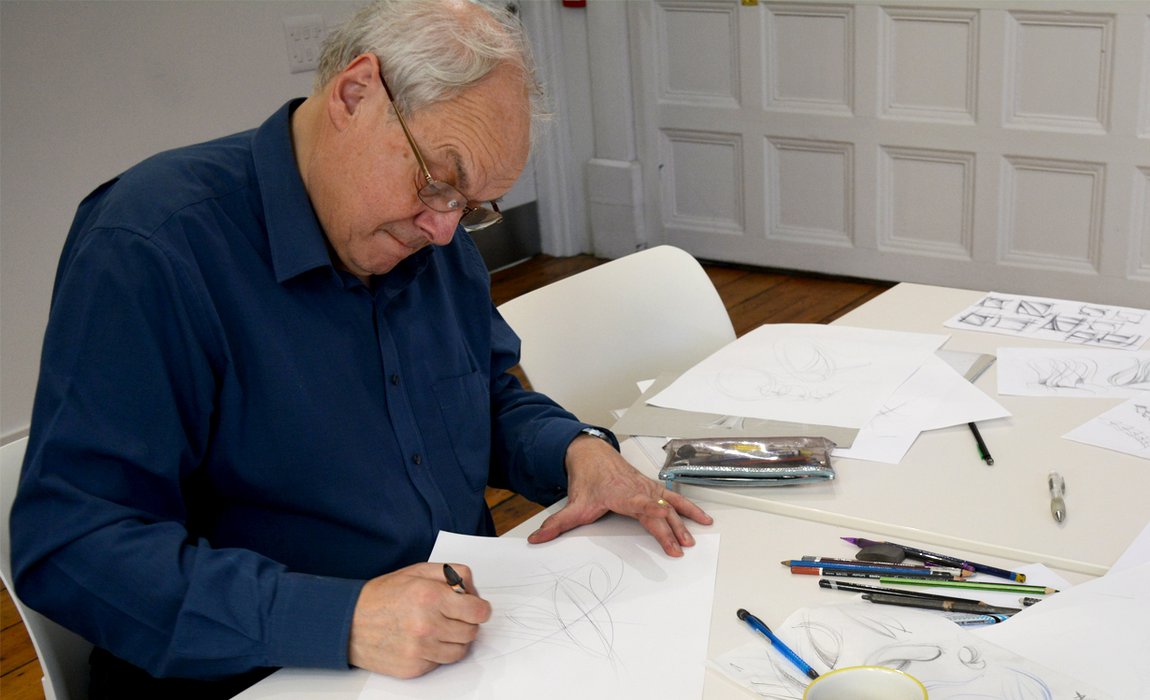 This course is led by Mark Lewis, a jeweller and silversmith living and working in London, with 37 years' experience of teaching. Drawing has always been central to his practice and recent work has focused significantly on digital painting, drawing and mark-making.