iPad Drawing: Digital Drawing
Date

18 Jul 2022 · 10:00AM - 4:30PM

Price

£119 (10 places)

Venue

Design Space

Event type

Courses
Book now
Got an iPad, and need to improve or refresh your digital drawing skills? Join drawing consultant Mark Lewis as he shows you how to use your digital sketchpad, the iPad and other apps, to develop and present your jewellery and silver designs to best effect.
The use and possibilities of iPads as a digital canvas is becoming increasingly common in the creative practice – with more designers turning to digital drawing tools to express their ideas and engage with their clients in compelling ways.
This one-day short course, led onsite at the Goldsmiths' Centre by experienced tutor Mark Lewis, is intended for students, graduates and professional jewellery or silverware designers who have had some experience of digital drawing and painting and have used the Procreate app on an iPad Pro with an Apple Pencil.
Participants will have the opportunity to develop their concept drawing and rendering technique on an iPad Pro in the context of their own individual projects or ideas in progress. The scope of the day will cover everything from preliminary concept drawings to more ambitious renderings of completed designs.
Emphasis will be placed on graphical problem-solving through the diverse functions of the Procreate app with both individual and group support. A range of other apps, which provide particular qualities and effects, that are not available in Procreate, will also be demonstrated.
Who is this course designed for?
Intermediate: Some practical experience and basic understanding of the listed skill required
Advanced: Established craftsperson or designer looking to further existing skills
What does this course cover?
Essential elements covered in the session will include:
Short demonstrations of other graphical apps with distinctive qualities, including ASketch and ArtRage
Working with layers, adjustment and cropping tools
Using and adapting imported imagery for creative and presentational effects
1 to 1 time to develop individual projects in a digital format
What equipment will you need to bring with you?
Please note: For this course, ideally an iPad Pro should be used with an Apple Pencil. (Android devices do not support the Procreate App). You will be sent a link to download the drawing app onto your device ahead of the short course.
To ensure we are fully prepared to support your specific design needs, please email us at professional.training@goldsmiths-centre.org to let us know and we will pass on your request to our tutor.
Who is the tutor?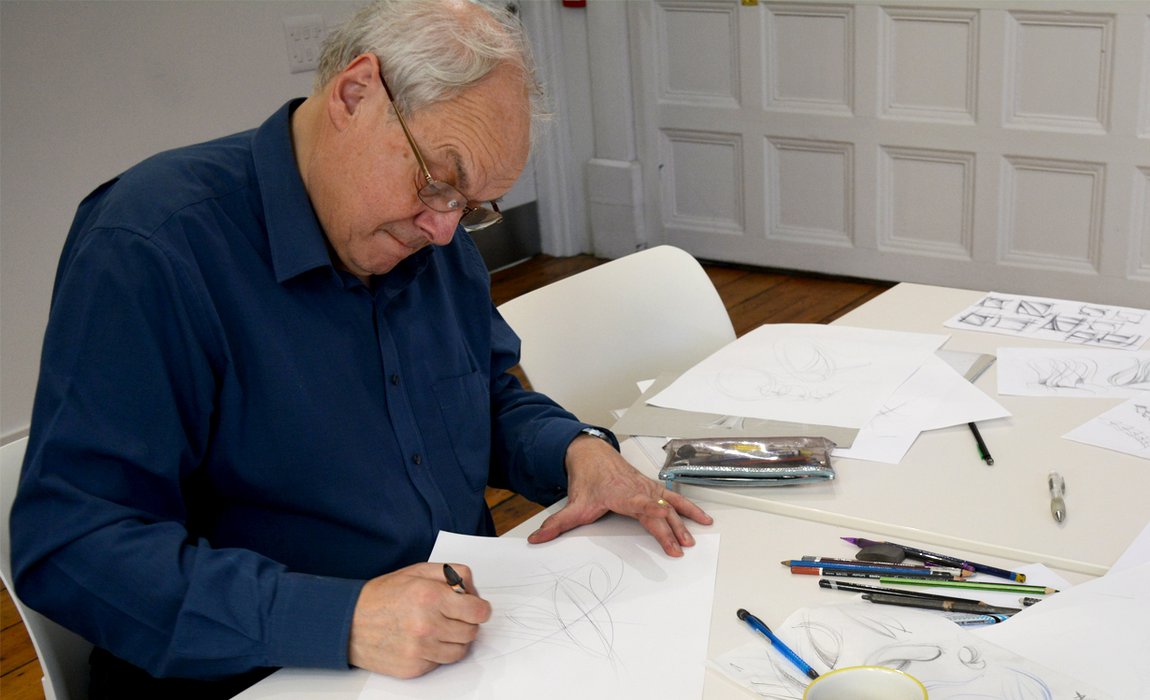 This course is led by Mark Lewis, a jeweller and silversmith living and working in London, with 37 years' experience of teaching. Drawing has always been central to his practice and recent work has focused significantly on digital painting, drawing and mark-making.