How to make the most of Instagram - Online course for Jewellers
Date

12 Jul 2022 - 22 Dec 2022 · Self paced, 1 month access

Price

£69

Venue

Online

Event type

Courses
Book now
Instagram is the most creative social media platform, rich in content and storytelling, and constantly adding new features and tools. It offers jewellery and silversmithing businesses a huge opportunity to drive more awareness about their brand and pieces. Research from The Goldsmiths' Company shows that consumers often use it to discover new designers and their work. So, how do you go about establishing your Instagram presence and making the most of what this platform has to offer?
Social Media expert and accredited trainer, Alison Battisby, will take you through all the key features and tools, showing you how to build a fun and engaging Instagram presence for your brand, how to set up a Shop, and how to measure your success.
With practical instruction, and examples of jewellery and silversmithing brands using Instagram well, this course provides an ideal guide for businesses who want to establish their presence on Instagram.
What will I learn?
This course is a detailed guide to using Instagram for your business. It consists of one video lasting around 90 minutes, in which you will learn about:
Instagram
The Instagram algorithm and how it works
Branding your channel
Instagram Search Engine Optimisation (SEO)
Grid curation
Best practice posting
Hashtags
Researching Hashtags
Video on Instagram
Creating Video on Instagram
Reels
Engagement
Stories
Instagram Shopping
User generated content
Promoted posts
Insights
On completing the course, you will be equipped to create or improve your Instagram presence. If you want to learn more about other platforms and how to make the most of them, you can take any of
Or, if you want to learn more about creating high quality video, you can take our course on How to produce high-quality videos on your smartphone using iDEC®
How do I access this course online?
Hosted on The Goldsmiths' Centre's Virtual Learning Environment (Moodle), the course can be accessed on any computer or smartphone/tablet with a stable internet connection and a mainstream web browser, or using the free Moodle App.
As a 'self-paced' online course, you can watch the video whenever you like, and as many times as you like, within the 1-month access period.
Who is the course designed for?
If you are looking to create a business presence on Instagram from scratch, or to learn more about Instagram to help improve your existing presence, this course is ideal for you. You will get more from the course if you have a business Instagram account (although this is not necessary), and you should have some experience of Instagram for personal use. Our FREE Introduction to Social Media course is bundled with this course, which shows you how to set up an Instagram business profile.
Want to book more than one space?
If you would like to sign up your team or multiple users onto this course, please do email us with details and get in touch with our box office team for rates at boxoffice@goldsmiths-centre.org
Who is the tutor?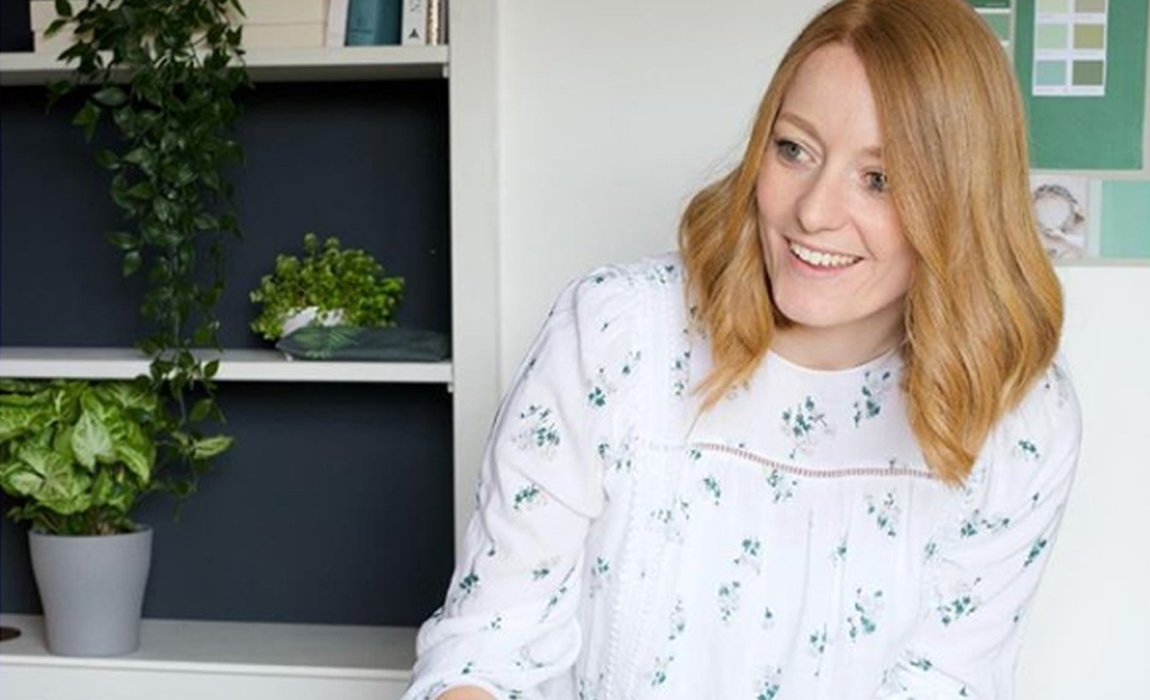 Alison Battisby is a digital marketing instructor and social media expert with over 10 years' experience. Founder and Managing Director of Avocado Social, Alison is an accredited 'She Means Business' Facebook trainer, and has provided training and consultancy for a number of high-profile brands including Estee Lauder, Interflora, Tesco, John Lewis and the BBC, as well as countless small and growing businesses.
The Goldsmiths' Centre has been working with Alison to apply her knowledge and experience to our industry. Alison has been delivering our social media business courses for several years, supporting start-up and established jewellers and silversmiths. In this latest collaboration, we have created a series of video based courses, which allows you to learn in your own time and at your own pace.
Can I receive financial support to access this course?
We believe that talent should not be held back. Here at The Goldsmiths' Centre, we are open, accessible and inclusive to all. Our Access Grants help anyone to build thriving creative careers, supporting jewellers, silversmiths and allied industry practitioners to access our training courses for free.
If you need help to cover fees for our business and technical skills short courses, please apply for one of our Access Grants. To find out more and read our application criteria, click here:
The Access Grants are delivered by The Goldsmiths' Centre and funded by The Goldsmiths' Company Charity.