Enamelling on Precious Metals
Date

21 Nov 2019 - 22 Nov 2019 · 9:30AM - 4:30PM

Venue

Silversmithing Workshop

Event type

Courses
Sold out
Enamelling enables you to add vibrant colour to precious metals. Whether you are a beginner or have some experience in enamelling, this short course will help you to learn the basic techniques or improve your skills to create personal designs.
Over two days receive expert tuition from experienced enameller Joan Mac Karell in the techniques of cloisonné, champlevé, plique-à-jour and the use of foils. You will also be shown examples of a more contemporary approach to enamel including wet process enamels, etching, riso screens and ceramic transfers.
What do I need to bring with me?
You will be provided by the Goldsmiths' Centre (as part of the ticket price) with: 
copper and a piece of sterling silver sheet, enamels and related materials  
silver stampings for sale during the course (optional)
You will need to bring:
Protective clothing or clothing you do not mind getting dirty e.g. apron, and closed toe shoes.
All materials required for the course will be provided, however, you may also wish to bring the following items (optional):
Any previous enamel work that you wish to discuss.
Resource material for your personal design ideas.
Fine paint brush, small sharp scissors, fine pointed tweezers.
Toolbox if you have one including gravers if you want to learn engraving for texture.
Coloured pencils, drawing materials, sketch books.
Who is this course designed for?
Beginner: No practical experience or understanding of the listed skill required
Intermediate: Some practical experience and basic understanding of the listed skill required
 
Who is the tutor?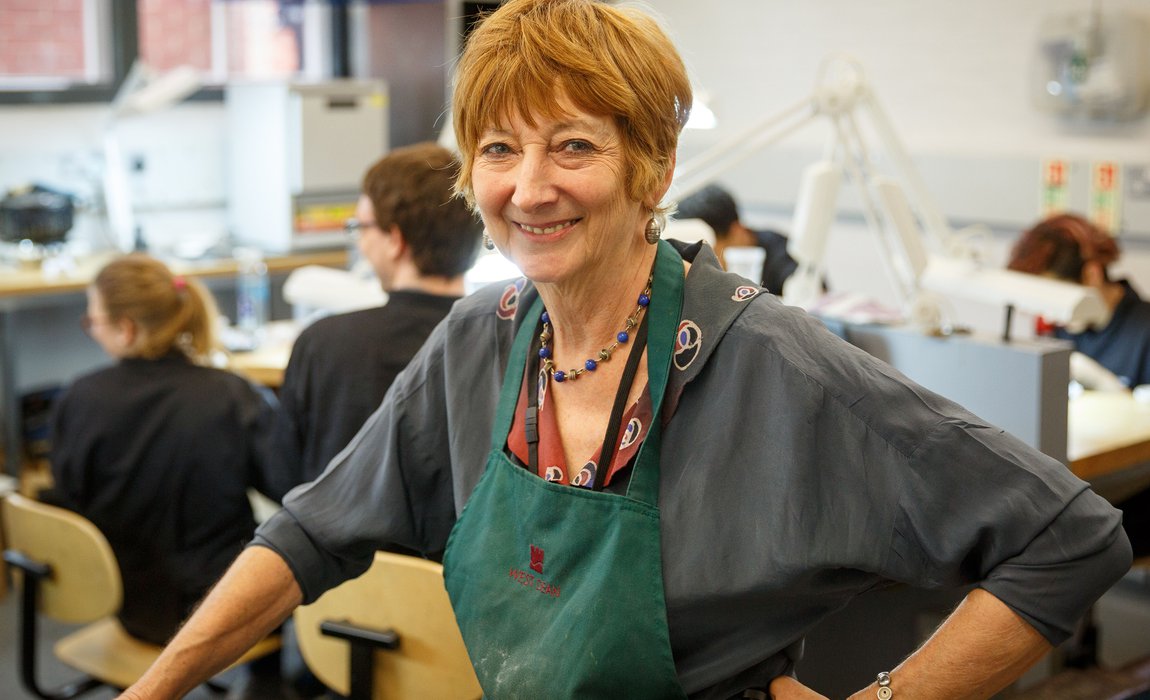 Joan Mac Karell completed her first degree in textiles before retraining at Sir John Cass metalwork department in jewellery and enamel and where she taught as a part-time senior lecturer for many years. She is a founder member of British Society of Enamellers and was a Director of Studio Fusion Gallery for over 22 years. She has work published in numerous books on enamel and jewellery, both in the US and the UK.