Enamelling and Flower Making with Metal for Young People
Date

29 Feb 2020 - 28 Mar 2020 · 10AM - 4PM

Price

Free with successful application

Venue

Silversmithing Workshop

Event type

Courses
Sold out
Are you aged 14 to 18? Wish to try your hand at jewellery making? Join the Creative Dimension Trust jewellers Paul and Tomiko Ravn at the Goldsmiths' Centre to create an enamelled metal flower.
Working with precious metals is an exciting process! With help from practising jewellers, learn how to make your own flower out of silver, copper and brass to take home with you. Over five weeks you will be shown traditional hand skills, such as shaping, bending, hammering, sawing, soldering, texturing and enamelling.

Enamel is made by fusing powdered glass to a material by firing at a very high temperature – between 750 and 850 degree Celsius. The powder melts, flows and hardens to a smooth, durable glass-like (vitreous) surface. 

Applications close on Saturday 29 February 2020.
 
What will I learn?
You will acquire a set of fine hand skills, which can be applied or transferred to any profession requiring precision, determination and dexterity.

This is a great workshop for anyone learning skills required for careers in: Jewellery Making, Product Design, Fashion Design, Conservation, Costume Making and Fabrication.

Working in a real-life workshop, you will develop a project from initial idea right through to production.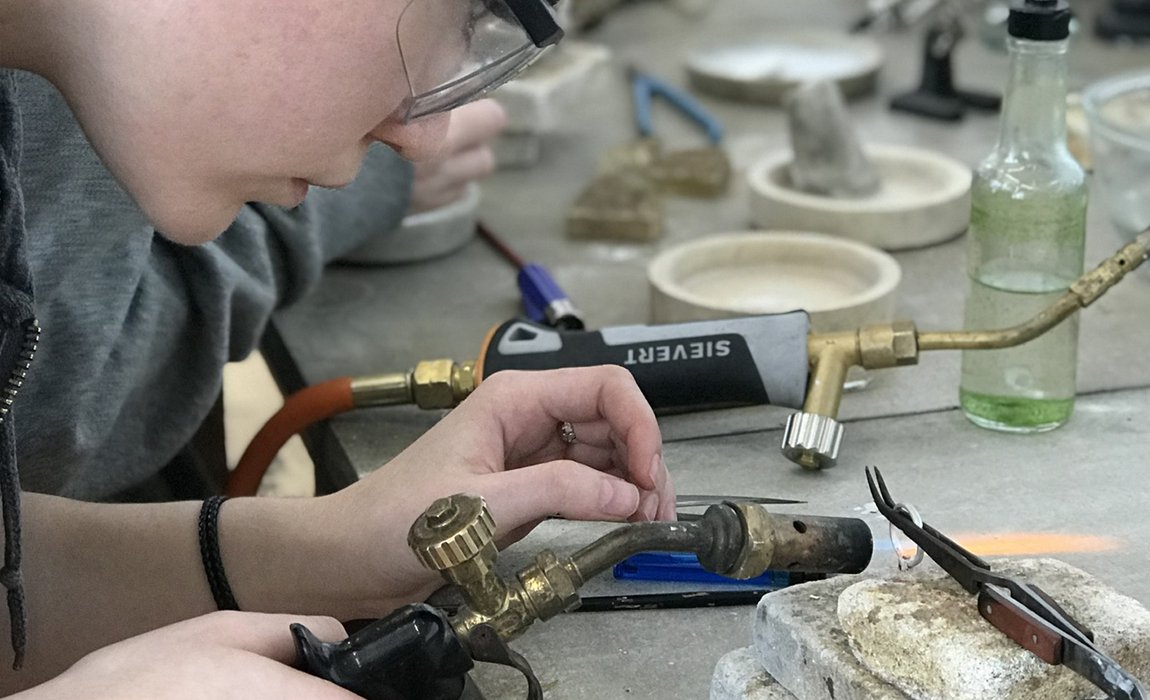 Who will be teaching me?
You will be in safe hands with one of the UK's leading Master craftspeople. Paul Ravn is an expert jeweller, fellow of the Institute of Professional Goldsmiths' and former staff member at the London Metropolitan University Jewellery School, the Cass. Tomiko Ravn is a specialist enameller with jewellery expertise.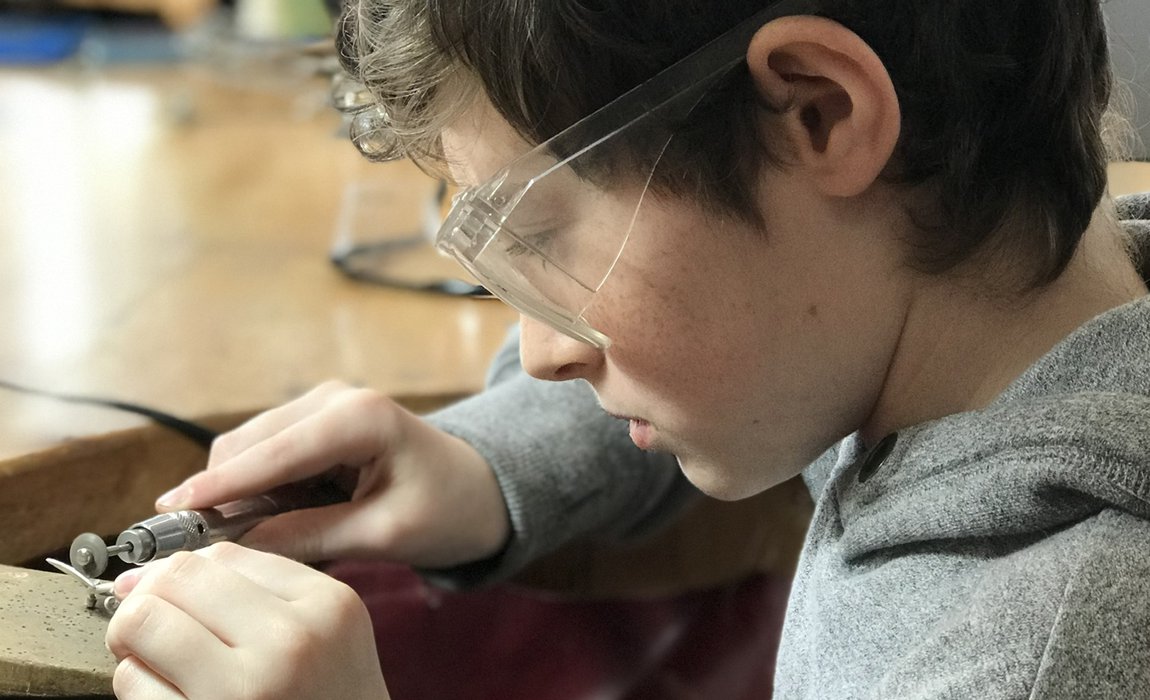 Who can apply?
The Creative Dimension Trust are looking for creative young people who have an interest in the careers listed above, or similar areas, and are passionate about working with their hands. You will also need to be 14 to 18 years olds during the dates of the workshop and have good hand-eye co-ordination.

Make sure that you demonstrate your passion for craft in your application and you must be able to attend every day of the workshop. Please be sure that you have read the Creative Dimension Trust's Eligibility Criteria and Applications section at the bottom of the Workshop page before applying. 
How is this course funded?
The Creative Dimension Trust workshop is fully funded by the Goldsmiths' Centre