De Beers Group Institute of Diamonds - Free Online Diamond Foundation Course
Date

22 Apr 2020 - 23 Apr 2020 · Deadline: 5pm on Thursday 23 April

Price

Free

Event type

Courses

For

Link Membership, Student & Apprentice Membership, Tutor & Trainer Membership, Gold Membership
Registration closed
You are invited to stay productive and take part in The De Beers Group Institute of Diamonds' online-only course, the Diamond Foundation Course, which is free nationwide during the COVID-19 outbreak.
Focusing on the incredible characteristics and journey of natural diamonds, the Diamond Foundation Course covers everything from the atomic structure of a diamond to how we at De Beers Group recover and sort rough diamonds. Within the course, you will also find modules on the 4Cs as well as synthetic (lab-grown) diamonds. Participants can return to work with a greater understanding and appreciation of the entire diamond industry and the confidence to clearly communicate this to customers.
There are eight modules, broken down into chapters of 15-30 minutes. This makes learning manageable alongside other time commitments. The entire course is interactive and visually engaging to bring the natural diamond story to life. Access will be granted for four months to ensure you can revisit topics, each of which finishes with a short assessment and downloadable study notes.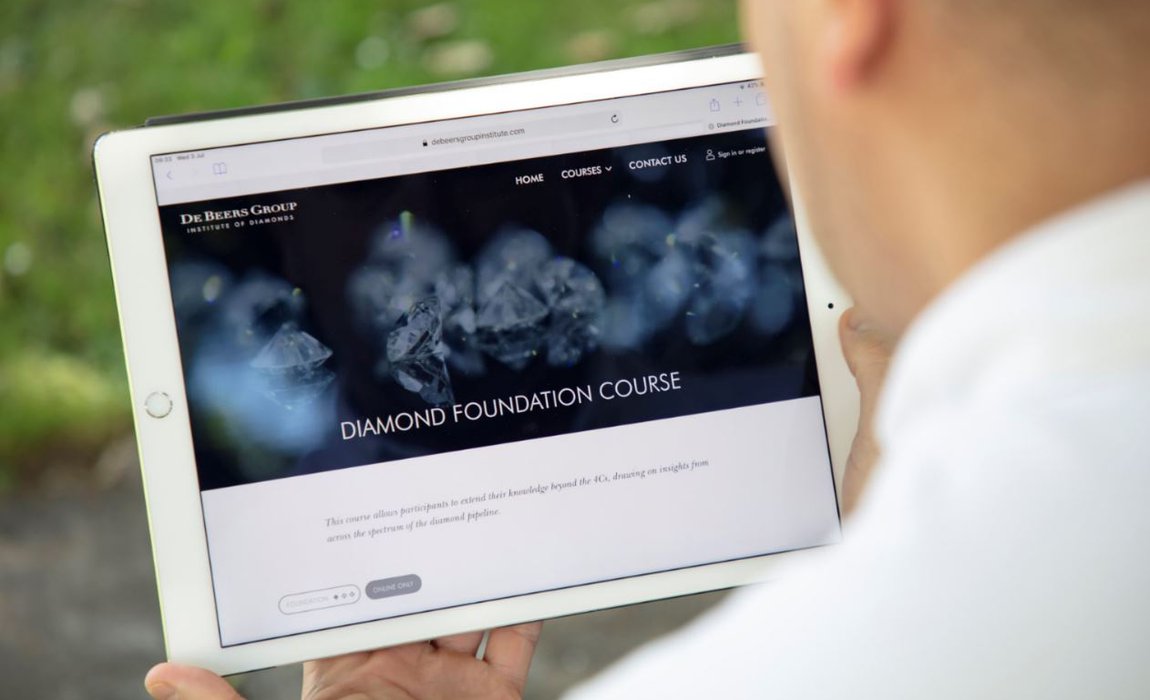 The course is Continuing Professional Development (CPD) accredited and you can download a PDF certificate from De Beers Group Institute of Diamonds upon successfully completing the course.
As well as securing a greater breadth of knowledge of our industry and discovering a renewed enthusiasm for natural diamonds, those who complete the course are eligible to attend The De Beers Group Institute of Diamond's laboratory-based courses in the future, to further improve their handling and grading skills.
The Goldsmiths' Centre has been generously granted 90 free places for this exceptional course and to not miss out, please ensure that you apply to take part in the course by Thursday 23 April 2020 at 5pm.
Please note that your personal data, which includes your name and email address, will be shared with the De Beers Group Institute of Diamonds to facilitate access to this course.