Engraving with Air Tools with Harry Forster-Stringer
Date

28 Apr 2023 - 29 Apr 2023 · 9.30 AM – 4.30 PM

Price

£319 (6 places)

Venue

Specialist Workshop, The Goldsmiths' Centre, EC1M 5AD

Event type

Courses
Sold out
Looking to develop your hand engraving skills? This two-day short course with Harry Forster-Stringer will provide you with an in depth understanding of how to best use air-driven tools to push through the metal's surface and give you time to practice.
With a good emphasis on sharpening your tools you will also get to make your own gravers. This course is designed to build your confidence with equipment as well as progress your ability and skills at pace. It aims to introduce you to the use of air gravers as a tool to quickly develop engraving capacity and ability. Ideal for beginners and intermediate learners.
Under expert tuition from award-winning goldsmith Harry Forster-Stringer, learn how to speed up the lengthy process of hand engraving, develop muscle memory and control using traditional techniques.
"I just wanted to say how much I enjoyed it. It was everything I had hoped it would be and then some more. Harry is an excellent teacher and I have come away from the course feeling inspired, excited and well prepared for what I need to do next to further my engraving technique."
What will I learn?
How to setup microscopes for efficient work practice
How to setup the hand piece and control unit
Different ways of transferring designs onto your work
Sharpening and polishing gravers to get the right geometry and perfect bright cut, especially on carbide
How to achieve different types of cut and what gravers to use
How to hold different pieces of work when engraving
Where to get the best value for money equipment, plus lots of ways to save money
Enamel cutting or Letter cutting (time permitting)
Our small class size offers you the chance to get group as well as individual guidance and 1:1 time with your tutor, allowing you to receive tailored advice to deepen your knowledge and understanding of this engraving technique. 
What do I need to bring with me?
Protective clothing or clothing you do not mind getting dirty e.g. apron, and closed toe shoes
One pair of dividers
One scriber
You will be provided with:
Gravers
Practice plates
GRS equipment
Who is this course designed for?
Intermediate: Some practical experience and understanding of the listed skill required.
Participants should be comfortable in a workshop environment and able to work independently on basic tasks. This course is suitable for someone who has control of the pendant motor and a good grasp of their tools.
Can I receive financial support to access this course?
We believe that talent should not be held back. Here at the Goldsmiths' Centre, we are open, accessible and inclusive to all. Our Access Grants help anyone to build thriving creative careers, supporting jewellers, silversmiths and allied industry practitioners to access our training courses for free.
If you need help to cover fees for our business and technical skills short courses, please apply for one of our Access Grants. To find out more and read our application criteria, click here
The Access Grants are delivered by the Goldsmiths' Centre and funded by the Goldsmiths' Company Charity.
Who is the tutor?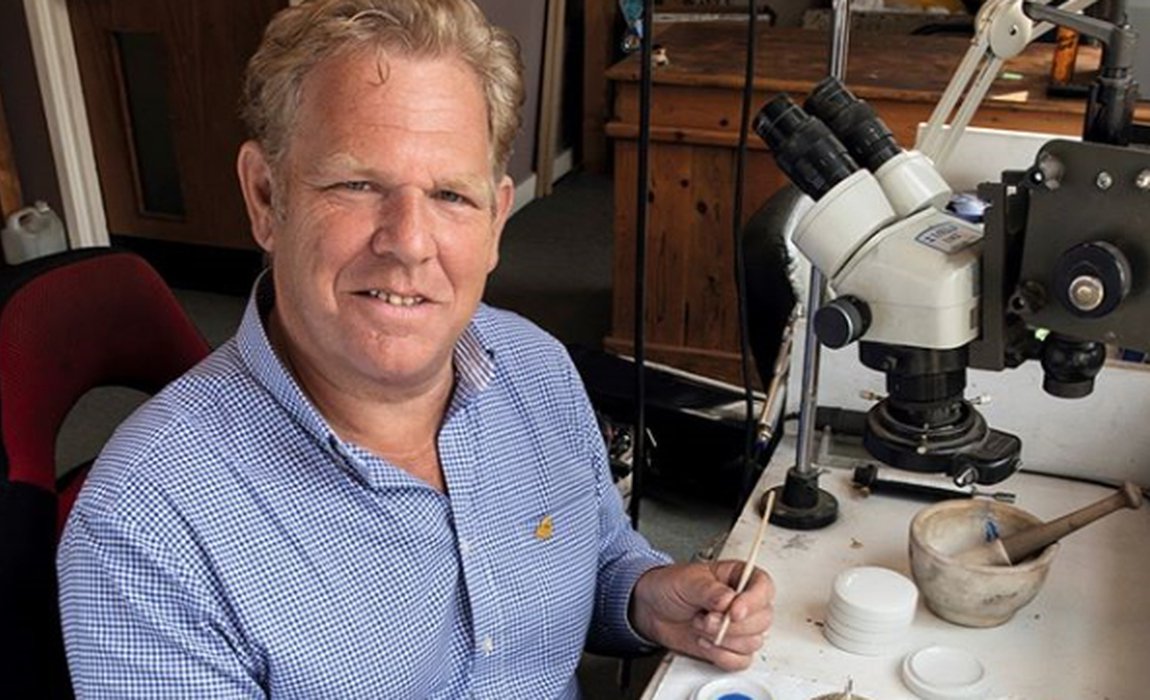 Harry Forster-Stringer is an award-winning professional goldsmith, engraver and enameller based in Nottingham with over 40 years' trade experience. Starting as a mounter in Birmingham's jewellery quarter, he made the jump to setting 30 years ago. He now covers a variety of techniques such as stone-setting, pavé microsetting and hand engraving, and is furthering his enamelling skills under the tutelage of second-generation enameller, Phil Barnes. He is a highly experienced tutor at the Goldsmiths' Centre and successful consultant in the jewellery industry.
Recommended follow up course:
Setting with Air tools with Harry foster Stringer, this two-day course will further develop your skills to use Air tools focusing on Micro-setting techniques.