Claw and Rubover Setting
Date

16 Jul 2020 - 17 Jul 2020 · All day

Price

£259

Venue

Specialist Workshop

Event type

Courses
Sold out
Gemstones can make a piece of jewellery come alive. Experienced diamond setter, Niall Paisley will show you how to seat your stones securely in jewellery, protecting them from dirt and damage and showing off their brilliance, through gem claw and rubover setting.
What will I learn?
During this two-day short course, Niall Paisley will show you step-by-step how to correctly place different shaped gemstones using these popular techniques.
Day 1: Claw Setting
Demonstration in tool making
Double-gallery four claw setting
Rex setting
Day 2: Rubover Setting
Princess cuts and oval cuts 
The correct size for the rubover collet to fit a certain stone and size tolerance for the structure.
How to adjust the stone into the collet so it fits straight and level.
The techniques in rubbing the metal over the stone to hold it secure.
How to clean it up so the rub over looks professional. 
Who is this course designed for?
Beginners: No practical experience or understanding of the listed skill required.
Intermediate: Some practical experience and understanding of the listed skill required.
What do I need to bring with me?
Head visor or glasses for working on small detail
Who is the tutor?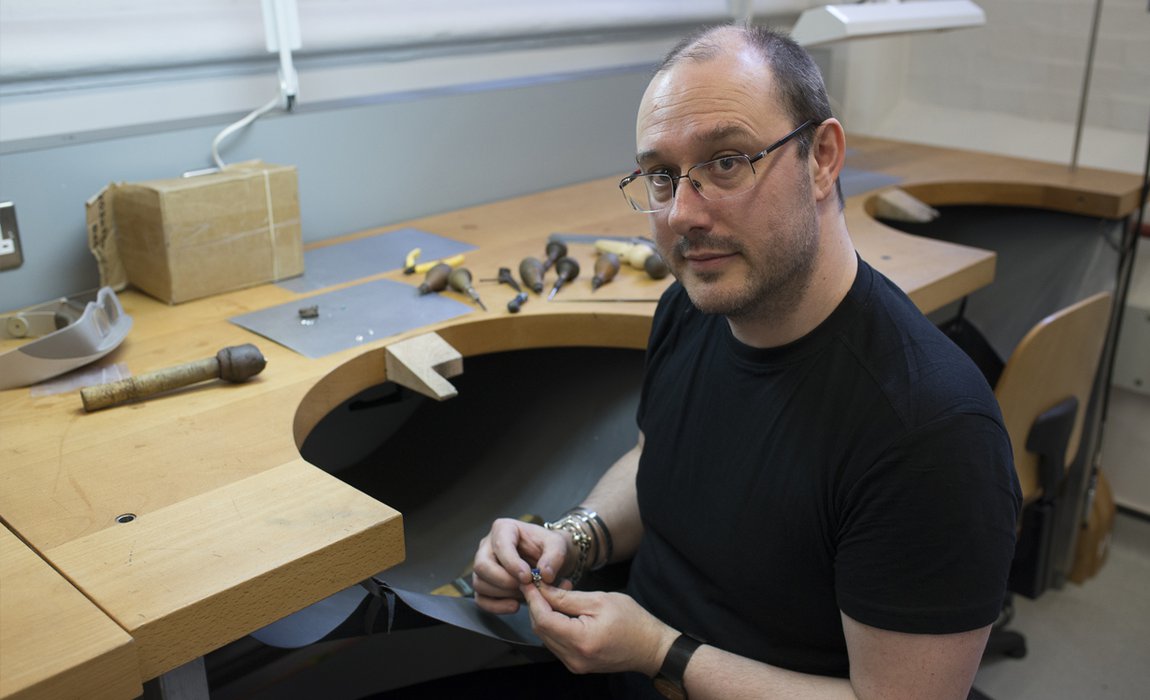 Niall Paisley embarked on his jewellery career in 1989, where he undertook a 5-year apprenticeship with B&B Setting under his Master Eddy Brown. Following this, Niall spent the next 10 years setting stones as an outworker for various names and companies, including Cartier and Leo de Vroomen. In 2005 Niall opened his own shop in Greenwich, specialising in bespoke jewellery and also ran a gallery that supported 40-50 young jewellery designers from the UK. In between all of this, Niall has taught Setting at Holts Academy and now teaches on our Apprenticeship Scheme here at the Goldsmiths' Centre. Niall is a fellow of the IPG and has also judged the Setting section of the Goldsmiths' Craft & Design Council awards.

For information on the Goldsmiths' Centre's Buyer Policy, including refunds, please follow this link