Channel Setting
Date

10 Sep 2020 - 11 Sep 2020 · 9.30AM - 4.30PM

Price

£259

Venue

Specialist Workshop

Event type

Courses
Book now
Learn how to channel set gemstones, a popular choice for engagement and weddings rings, with experienced diamond setter, Niall Paisley. A channel setting is a secure way to set stones closely together into a band, creating a sparkling row that's flush with the shank.
Niall will give you lots of tips and tricks on how to fold over enough metal to secure and envelop stones to a professional level without breaking them during the process; thereby keeping your stones straight and level.
What will I learn?
How to set princess and round stones in a channel set eternity ring style 
Preparing the setting using burrs and setting tools and cutting the seat 
Finishing different angles to edge off the ring 
The different tolerances of stone size to channel size 
Who is this course designed for?
Intermediate: Some practical experience and understanding of the listed skill required.

This course is suitable for someone who has control of the pendant motor and a good grasp of cutting with scorpers. 
What do I need to bring with me?
Head visor or glasses for working on small details
Who is the tutor?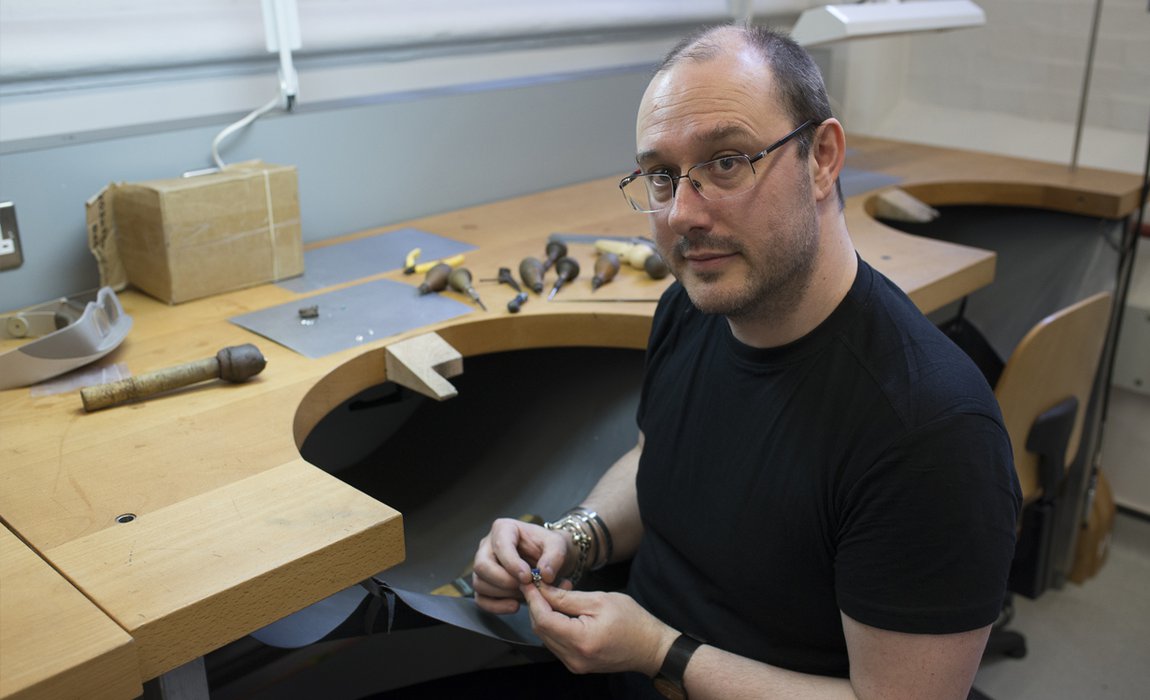 Niall Paisley embarked on his jewellery career in 1989, where he undertook a 5-year apprenticeship with B&B Setting under his Master Eddy Brown. Following this, Niall spent the next 10 years setting stones as an outworker for various names and companies, including Cartier and Leo de Vroomen. In 2005 Niall opened his own shop in Greenwich, specialising in bespoke jewellery and also ran a gallery that supported 40-50 young jewellery designers from the UK. In between all of this, Niall has taught Setting at Holts Academy and now teaches on our Apprenticeship Scheme here at the Goldsmiths' Centre. Niall is a fellow of the IPG and has also judged the Setting section of the Goldsmiths' Craft & Design Council awards.

For information on the Goldsmiths' Centre's Buyer Policy, including refunds, please follow this link