Silver delights count down the days to Christmas at the Goldsmiths' Centre
The Goldsmiths' Centre is bringing a new twist to the traditional Advent Calendar this Christmas as beautiful, hand-made Christmas decorations and curiosity pieces go on display, in a Christmas of Curiosities, a wooden Advent Cabinet in the heart of London's jewellery quarter. A new door will be opened every day to reveal one of 24 limited-edition pieces, designed and crafted by Contemporary British Silversmiths – a real festive treat for collectors of contemporary craftsmanship and anyone with a passion for leading design.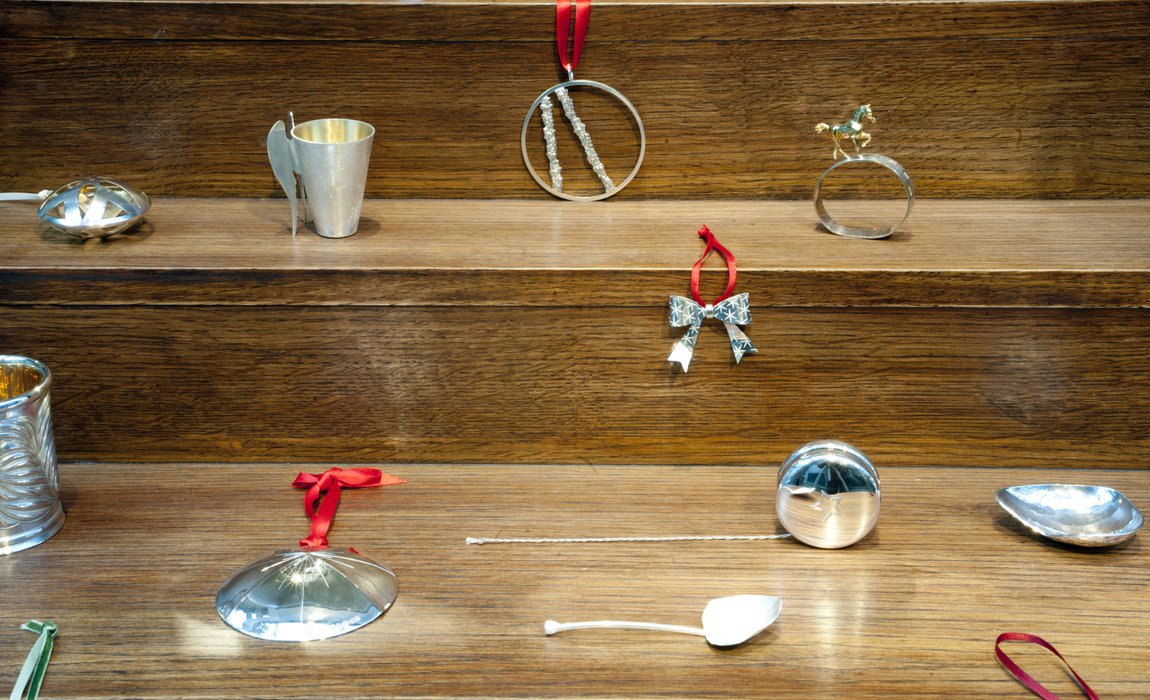 The beautiful pieces, made by award-winning silversmiths, provide an exciting alternative to items from more traditional, high-end jewellers; and with prices starting at just £60 each item can be purchased as a personal and timeless gift for someone special. Curiosities featured in the Advent Cabinet will include beautiful decorations – from a Madonna and Child to a silver Guiding Star; silver spoons – from the deceptively simple to the ornate; and tiny objects of desire worthy of any Christmas stocking . The decorations vary from tree ornaments, to toys.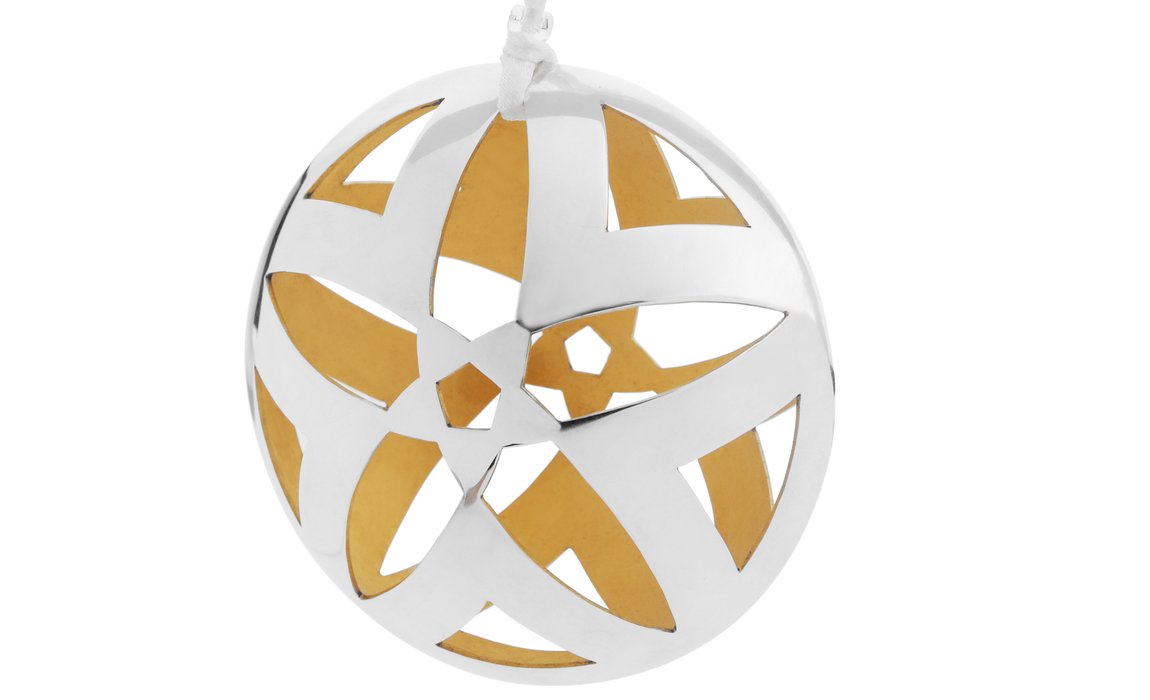 The Advent Cabinet will be the centre-piece of a stunning Christmas display at the Goldsmiths' Centre from 1- 24 December. Shoppers will be able to see a range of artisan silverwork and enjoy a glass of bubbly or a meal at the Centre's Bench cafe. 
The cabinet's co-ordinator Ruth Moir is really looking forward to Christmas this year, "Our Advent curiosities are really special this year. Each item is handmade by one of the UK's most talented silversmiths and we're showcasing the full range of talent at the Goldsmiths' Centre. This year's festive display will be our best ever so drop in and see for yourself, enjoy the festive spirit – and treat yourself to a timeless piece of craftsmanship." 
Clive Burr, Chairman of CBS is thrilled that Contemporary British Silversmiths is taking part in the Advent Cabinet event at the Goldsmiths' Centre this Christmas. "Promoting silver is central to our ethos and we are delighted to be giving  visitors to the Goldsmiths' Centre an opportunity to own a unique piece of hand crafted contemporary silver", he comments "something they can treasure for Christmases to come."
The silver objects featured in the Advent Cabinet are created using a variety of processes, from the traditional methods of raising and hammering to modern computer-aided techniques. Members are represented in prestigious national and international collections such as the Silver Trust's collection, used at 10 Downing Street; The Goldsmiths' Company Collection and the Victoria and Albert Museum.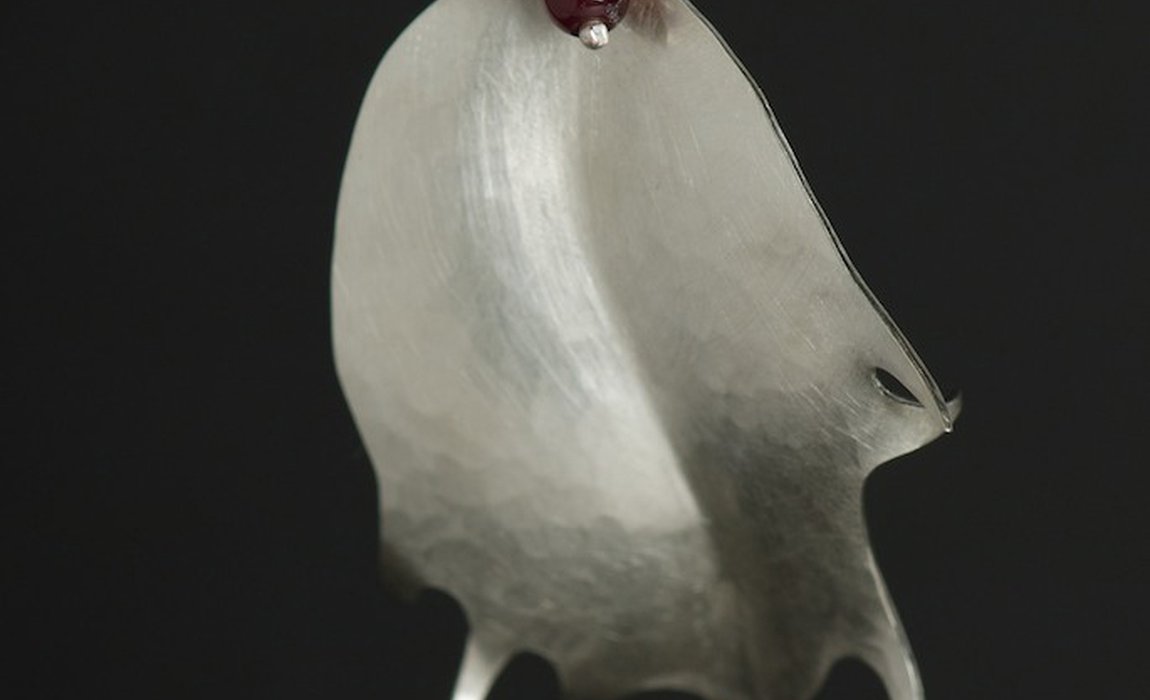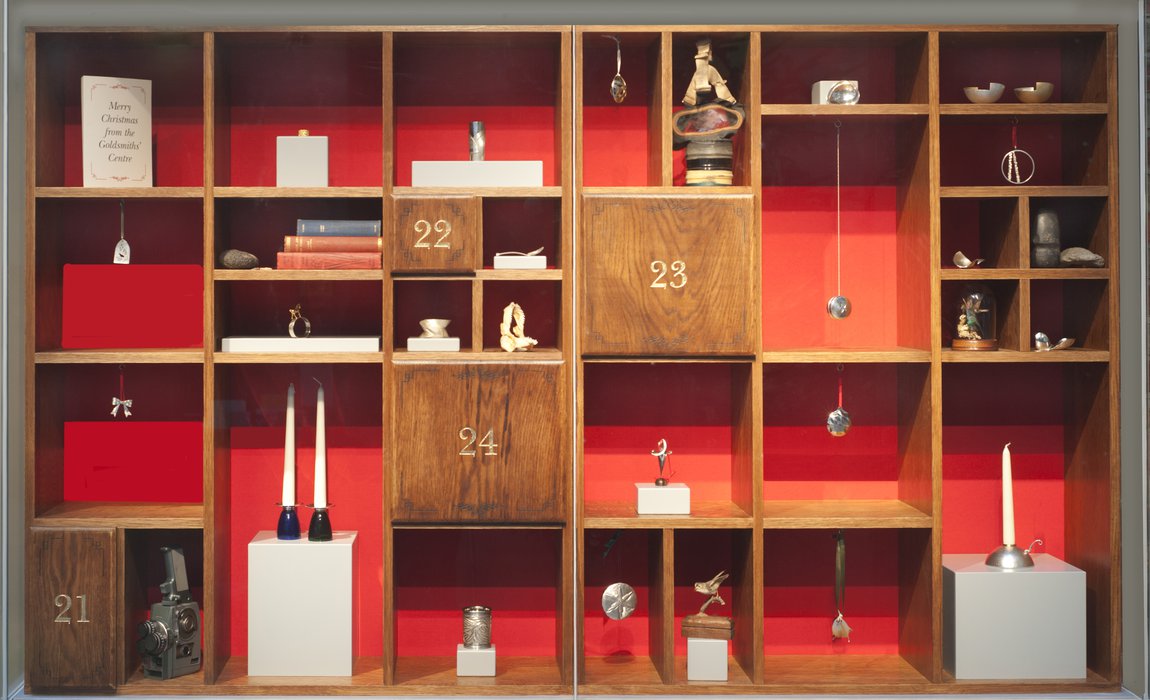 Each week in December a prize draw will give winners the chance to be the next person to open the Advent Cabinet and enjoy a festive treat at the Goldsmiths' Centre's Bench Cafe. 
Each winner will go into a final draw to win one of the beautiful curiosities on display.
To enter email , tweet us @GsmithsCentre with #adventtreat or send a message to the Goldsmiths' Centre on their Facebook page to be in with a chance to open one of the doors.
To view the Advent Cabinet, gallery of pieces and the full range of handmade silver, visit the Goldsmiths' Centre at 42 Britton St, London EC1M 5AD from 10am to 5pm, Monday to Friday (until 23 December).
Visit the CBS website to see more of the stunning work created by today's silversmiths – and buy online.
A Christmas of Curiosities  will be on display from 1 December to 24 December 2013.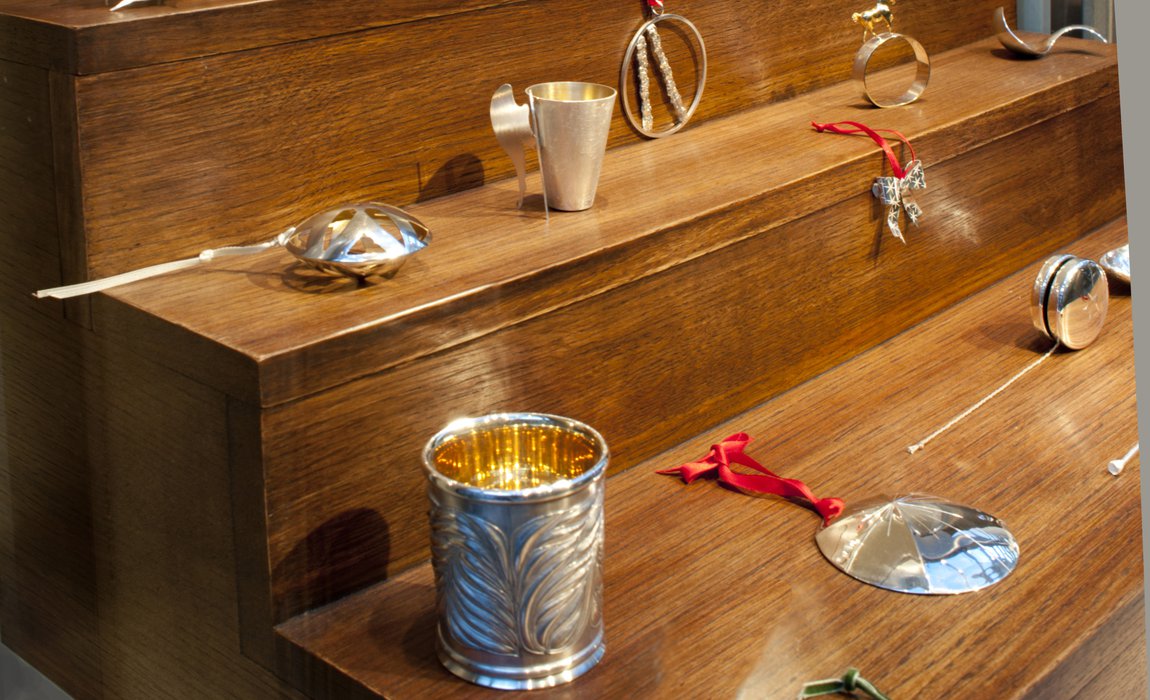 Notes to editors
About the Goldsmiths' Centre
The Goldsmiths' Centre is the leading charity for the professional training of goldsmiths. Founded by the Goldsmiths' Company in 2007 it is a charitable enterprise with a specific purpose:"To advance, maintain and develop art, craft, design and artisan skills, including in particular but without limitation, those pertaining to goldsmithing". It does this by:
Providing managed workspace, education and training for public benefit
Fostering promoting and extending public interest in art, craft, design and artisan skills
Providing a knowledge base and community for those engaged or interested in these skills.
The Goldsmiths' Centre is a charity and community interest company in its own right and manages a number of initiatives for the Goldsmiths' Company:
Getting Started intensive business course for graduates
Goldsmiths' Company apprenticeship scheme
Technical Journal online and knowledge portal
Goldsmiths' Company awards at New Designers exhibition
About Contemporary British Silversmiths (CBS)

Contemporary British Silversmiths was launched in 1996 by a core group of makers determined to give a voice to a new generation of silversmiths, rich in diverse talents with a wealth of exciting new ideas. Encouraging innovative thinking and re-affirming a shared commitment to excellence in design and workmanship have been our flagship values. Over the past decade our many exhibitions have travelled throughout the UK, and to Holland, Germany, Denmark, Taipei, USA and most recently Finland. These exhibitions and events showcase members' work and provide makers with the opportunity and environment in which to explore and develop fresh ideas.
Formerly known as the Association of British Designer Silversmiths, we are organised by an annually elected committee and largely funded by membership fees. Membership includes established makers, by selection, recent graduates and students. We also have Friends and Corporate members, many of whom are non-makers but who share our enthusiasm for the art and craft of silversmithing.
Contemporary British Silversmiths is dedicated to maintaining and advancing the historic craft of silversmithing within the context of contemporary design. We represent a valuable forum for silversmiths throughout the country and an important point of contact for anyone interested in modern silverware.