Terms and Conditions
Are you purchasing a ticket for our next event or a product from our online Shop? Make sure you familiarise yourself with our terms and conditions for use of our website.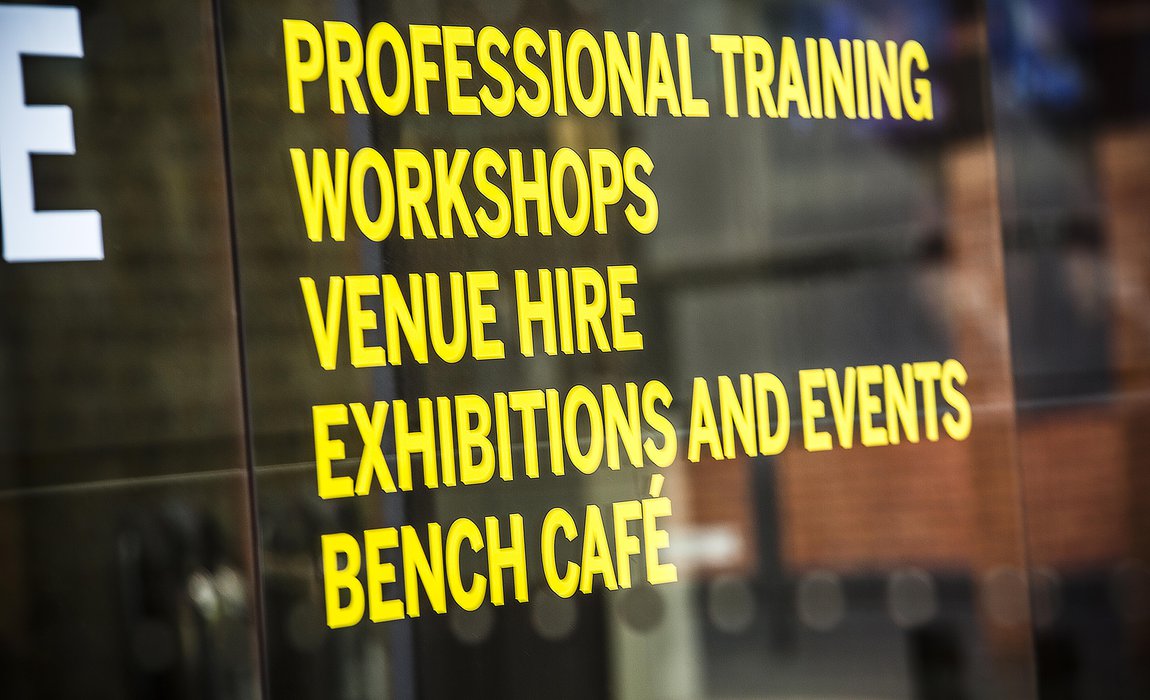 Online Ticketing
When you confirm your purchase, you are accepting that these terms and conditions form the basis of any contract between the Goldsmiths' Centre and yourself.
Are there any surcharges on the price of tickets?
Prices are inclusive of any applicable taxes and there are no surcharges whatsoever. Once you have paid, we will not increase the price of your tickets. Prices are correct at time of going to press and are however subject to change without notification. 
Do you issue refunds?
Unfortunately, we cannot issue any refunds for cancellations made by ticket holders.
We reserve the right to alter our advertised arrangements for events and courses, and to cancel an event, course or exhibition without notice. Upon any event cancellation, we will attempt to contact ticket holders in advance to arrange an exchange or refund of tickets via email.
So, we recommend that you check your email inbox before visiting the Goldsmiths' Centre to avoid an unnecessary journey should an event be cancelled. If this occurs and you have purchased a ticket for an event we will where possible offer you an exchange or refund of your ticket(s) for the full price paid, including payment processing fees.
What happens when I buy a ticket online?
On completion of your order, you will be emailed a DigiTicket containing a barcode and your unique 8 digit booking reference number. Present this ticket on arrival or if you don't have a printer, simply make a note of the Booking Reference Number.
When a discount is claimed, you may be asked to bring proof of your identity or concession entitlement (e.g. membership card, age or student status), upon entry to an event.
How is my ticket valid?
Your on-line ticket(s) is/are valid for the number of individuals, the date and the time slot stated on your ticket confirmation.
Once purchased on-line tickets may not be used in conjunction with any other offer. No ticket may be resold.

Any discounts or offers on-line are available for limited quantities and periods only and shall not be available on bookings made by phone or in person.
Can I purchase a ticket at the box office or on the day?
If there are spaces available you can book on the day, but if we are full, then you cannot. If you wish to check availability of ticket sales, then please check our website, call 020 7566 7650 or email boxoffice@goldsmiths-centre.org
Is my payment data and personal information secure?
The Goldsmiths' Centre takes the security of your personal data as a high priority. All payments are processed through a secure WorldPay payment gateway. This system encrypts your bank card and personal details to ensure that these cannot be accessed by anyone else when transmitted over the internet. 

At no time will the Goldsmiths' Centre pass on your information to third parties, unless you have given prior permission to do so. When you make a purchase, you will be given the option to subscribe to our mailing list and specify whether you wish to hear regularly about upcoming courses, events, exhibitions and offers at the Goldsmiths' Centre. Please see http://www.goldsmiths-centre.org/about-us/website-policy/privacy-policy/ for full details on how we process your data.
Is there wheelchair access?
Will I be filmed or photographed during an event, course or visit to an exhibition?
Occasionally, we may, or we may authorise a third party to, carry out filming, photography and/or sound recordings at the Goldsmiths' Centre or an event. We will always let visitors know if filming or photography is taking place during their visit.
By purchasing your ticket, you agree (on your behalf or of any individuals that you have purchased tickets for) that we and any third party authorised by us may include you and those you have bought tickets for in such films, photographs and/or sounds recordings and may exploit such films, photographs and sound recordings in perpetuity in any format whatsoever without payment.
About the Online Shop
The Goldsmiths' Centre Shop products are currently only available online. We stock resources to support you to shape your skills and craft as a jeweller, silversmith or member of the allied industries. 
The Shop is part of the Goldsmiths' Centre's Community Interest Company (CIC) and all profit goes towards supporting the charity's educational activities and training the next generation of goldsmiths.  
Address
FAQs
What forms of payment do you accept online?
We accept Visa, Delta, Visa Electron, MasterCard, American Express and UK based Maestro and Solo cards. 
Delivery
How much do you charge for postage?
All postage charges are determined by the total value of your order, the product weight and destination of your order. Shipping fees are included in the product cost. 
UK delivery address  
All purchases (except books, which are VAT exempt) within the UK are currently subject to a VAT charge of 20%. The prices on our website are inclusive of VAT. 
International delivery address
We are unable to take payment for international orders via our website at www.goldsmiths-centre.org. If you wish to purchase a product to be shipped outside the UK, contact our team at boxoffice@goldsmiths-centre.org who will be able to send you a private link for you to make payment.
All payments for international orders are taken in Pounds Sterling. Any additional import duties (local duty and/or taxes) must be covered by yourself. The Goldsmiths' Centre is not responsible for paying these charges.  
How will I know if my order has been processed successfully?
Once you have made your order, you will receive an automated confirmation email with your details and product item. At this point your order is fully confirmed and payment will be taken from your card. Please notify us immediately if you have made an error by emailing boxoffice@goldsmiths-centre.org and see our Refund Policy for more details.
We do not have a facility for you to check the progress of your order. However, a follow-up email will then be sent once the goods have been dispatched to you. Please call our Box Office on 020 7566 7650 or email boxoffice@goldsmiths-centre.org for further information on tracking your order.
If an item you have requested is temporarily out of stock it will not be included in your order, you will not be charged for it, but we will notify you by email as soon as it becomes available.
How long will my order take to arrive?
UK delivery address 
The majority of UK orders are sent out using Royal Mail's first-class delivery service and you can expect delivery of your order from within five working days. If no-one is present, Royal Mail should leave a calling card and take the package to the nearest post office collection depot to your address. Royal Mail then hold the package for one week only, before returning it to the Goldsmiths' Centre.
International delivery address
International orders are sent using a recorded delivery service and take up to three weeks to deliver. 
Returns
Can I return an order to the Goldsmiths' Centre?
Our team at the Goldsmiths' Centre want you to be completely satisfied with your purchase. If for any reason you are unhappy with your order or made a wrong web order, please email boxoffice@goldsmiths-centre.org or call our Box Office on 020 7566 7650
Under the Consumer Contracts Regulations, if you buy online or by phone, you are entitled to a full refund if you request one in writing within 14 working days of receiving your items. This includes any delivery charges but does not include the cost of returning items. 
How do I go about returning an unwanted or faulty item?
Please return any unwanted items, unused and in pristine condition so that they can be re-sold by registered post within 28 days of receiving your order. 
We will issue a refund or replacement at your request within 7 days of receipt of the returned goods but it may take a further 7 days for the transaction to be processed and appear in your account.  
Send the goods along with a copy of the original receipt to: 
The Goldsmiths' Centre Online Shop
42 Britton Street
London EC1M 5AD