Equity, Diversity, and Inclusion
Equity, diversity, and inclusion (EDI) are core to the Goldsmiths' Centre's work and ambition to enable UK jewellers, silversmiths and allied craftspeople to learn, thrive, and collaborate.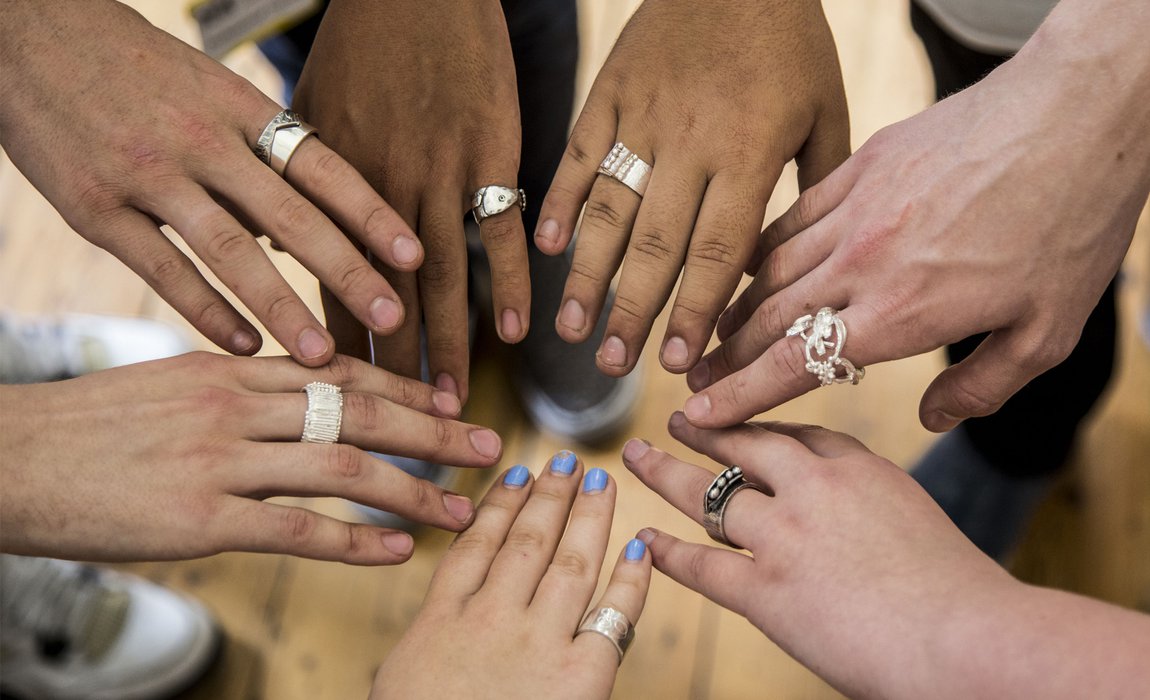 The Goldsmiths' Centre is committed to being open, accessible, and inclusive to all. We believe that everyone working in or aspiring to join our trade should have equitable opportunities to learn, advance, maintain and develop the full range of skills related to goldsmithing. 
We aim to reduce social and economic barriers and ensure the widest participation in our education and public programmes. We support individuals and organisations by providing grants and funding opportunities to celebrate and support diverse communities and new talent in our craft.  It is our responsibility to continue to listen, collaborate and learn from others to make a positive and lasting impact.
What are we doing to deliver our commitment to Equity, Diversity, and Inclusion?
Since summer 2020, the Goldsmiths' Centre team has been working in collaboration with the Goldsmiths' Company and Goldsmiths' Company Charity to:  
Improve diversity and inclusion at the Goldsmiths' Centre, in our team and community 
Reach and engage under-represented individuals and communities better and more effectively across our programmes
Encourage more young people from under-represented communities into jewellery, silversmithing and the allied industries
We will provide yearly updates on the Goldsmiths' Centre's EDI work, to acknowledge both progress and areas of continued focus.